Benefits
6 Creative Benefits for Nonprofits that Won't Break the Bank

Budgets are tight—but attracting top performing talent is one of your biggest goals of the year. And today's jobseekers expect more than ever from potential employers.

Benefits can make or break your nonprofit when it comes to recruiting and retaining employees. According to Glassdoor, 60% of people report that benefits and perks are a major factor in considering whether to accept a job offer. And 80% of employees would choose additional benefits over a pay raise.
So, how do you save money while also building a benefits package that will draw top talent and keep your nonprofit employees engaged?

We've compiled a list of 6 desirable nonprofit hr benefits that won't break the bank, but will impress your nonprofit employees:
Health Savings Account (HSA)
Health Savings Accounts, also known as HSAs, are tax-advantaged savings accounts created for those who are covered under high-deductible health plans (HDHPs). They allow those individuals to save for medical expenses that HDHPs do not cover. The funds in an HSA are invested over time and can be used to pay for qualified medical expenses.
While employers can contribute to HSAs if they desire, the program can also be fully employee funded—meaning it would cost your non-profit zero, while still providing an incredibly useful medical and financial benefit for your nonprofit employees.
Flexible Spending Account
A flexible spending account (FSA) is another popular, tax-advantaged financial account. The employee sets aside a portion of their paycheck to go into the account to be put towards qualified medical expenses. FSAs are not exclusive to high-deductible health plans—funds can often be used for other benefits like dependent care. As of 2020, the maximum employees could contribute to one is $2,750.
Wellness Programs
Wellness programs can be expensive. In today's competitive job market, many companies are offering fully-paid gym memberships to their employees. But you don't have to sign all of your employees up for ClassPass to take advantage of this trend.
Consider allowing an employee with a passion for yoga to teach weekly or monthly classes in the office. Offer monthly group meditations or allow employees to leave during lunch to squeeze in a workout class. You can also organize group activities that encourage mental and physical health and help your team get to know one another. Think: bike to work incentives, team sports, a field day, etc. The options are endless.
Flexible Work
Flexible work has become more of an expectation than a voluntary offering. Nonprofit employees want to be able to work wherever and whenever they want, and thanks to technology, this is no longer a far-fetched idea.
While some companies offer work-from-home Fridays or full-remote roles, your company needs to figure out the comfort level you have with letting employees own their schedules. Giving your employees the ability to choose when they work out of the office or from home establishes a sense of trust and can actually lead to increased job satisfaction and reduced absenteeism.
Employees can avoid the anxiety of the morning commute, stay home with a sick child, take their dog for walks during the day, or step out for a doctor's appointment without worrying that they will be reprimanded or judged for leaving the office. Flexible work allows your employees to own their schedules and rest easy knowing they have options if something requires their presence at home.
In order to have a successful flexible work program, your company needs a policy that clearly outlines expectations so performance doesn't slip.
Volunteering Time Off
Volunteering is a core pillar of nonprofits. It's a valuable way to make a difference and see the impact your time and effort can have on an individual or a community. Organizing regular team volunteer outings to support the cause that your business is related to is a great way to let your nonprofit employees feel a part of something greater, as well as bring employees together outside of work and deepen your business' relationship with the community.
Many employers are also adding "VTO," or volunteering time off, to their paid time off programs. Employees can take a full or half-day to volunteer at an organization of their choosing, while still getting paid. It's a great way to encourage your employees to be a part of something greater and follow their passions outside of work.
Voluntary Benefits
Voluntary benefits can also help strengthen your offerings without breaking the bank. Though offered through your company, these benefits are paid for primarily by employees through a payroll deduction. These plans can take many forms, including but not limited to legal insurance, pet insurance, and even financial wellness programs. Commuter benefits were once also considered a voluntary offering, but a number of jurisdictions (including New Jersey) have since made it a requirement for most employers.
Not sure what benefits to offer? Just ask.
---
Still need more help building a benefits package that fits your needs and budget? Click here to request a personalized demo of Namely's benefits administration solution.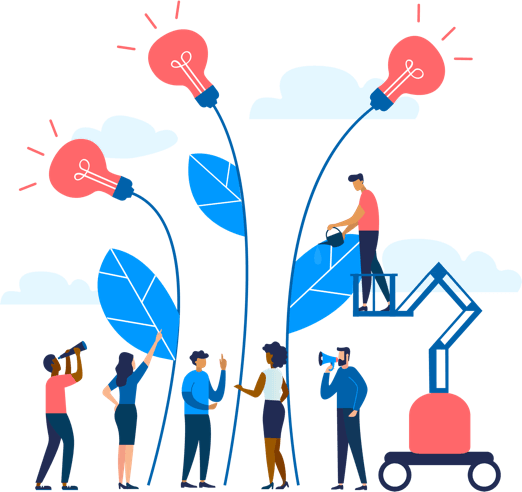 See how Namely's flexible solution will help you streamline your HR processes by having your people, payroll, and benefits info all in on place.
Get a demo
Subscribe
Get the latest news from Namely about HR, payroll, and benefits.
Get the latest news from Namely about HR, Payroll, and Benefits.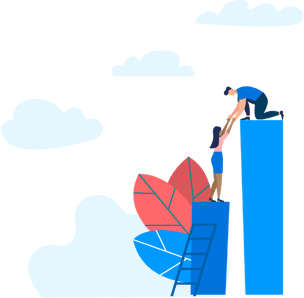 X
Get the latest news from Namely about HR, Payroll, and Benefits.