Benefits
How Businesses Can Adapt Benefits to Support Employees During the COVID-19 Pandemic

With more than 4.2 million confirmed cases of COVID-19 in the U.S., health will remain a top concern for American workers as we approach the end of summer.
On top of that, the pandemic has presented a unique challenge for a majority of businesses. Many businesses have shuttered completely, and for those that haven't, significant financial losses have put a strain on their companies and employees.
But despite these financial difficulties, businesses have a responsibility for the health and safety of their employees—meaning businesses must adapt to a significant economic contraction while still providing sufficient benefits to support employees.
And there are a number of ways to do this. Businesses can integrate technological solutions, including outsourced resources, support employee engagement, and establish flexible hours to support employees during the Coronavirus outbreak—to just name a few.
1. Integrate Technology to Health Benefits
Businesses can supplement their benefits packages with telemedicine options to support remote employees during the pandemic.
Telemedicine allows healthcare providers to deliver services, both physical and psychological, to patients in remote locations through video conferencing and texting services. This allows employees to seek medical care at home, which discourages the spread of the virus.
Telemedicine has grown in popularity among physicians, which makes the benefit even more accessible to employees. Whereas less than a quarter of physicians treated patients using telemedicine in 2018, nearly half of physicians (48%) have taken up the process in response to COVID-19.
In response to the pandemic and increased employee interest, a majority of businesses (86%) are now encouraging employees to access telemedicine services. Further, only 9% of eligible employees used their telemedicine benefits in 2018. In response to COVID-19, however, two-thirds of individuals expressed willingness to use telehealth options.
Telemedicine may also reduce urgent care claims. If an employee needs a physician outside of office hours, they can use a 24/7 telehealth platform instead of urgent care options. This results in savings for you and your employees—a meaningful benefit during an economic downturn.
Telemedicine increases access to more affordable healthcare services and reduces premium costs by providing alternatives for in-person care. With greater access to screenings, employees can be healthier and more productive, which can lead to meaningful savings by the business.
2. Expand Employee Engagement Benefits
Businesses can support employees through the pandemic with an expansion of remote work and employee engagement benefits. While employees in a remote environment are found to be more productive than in a traditional office setting, they are also more likely to work longer hours and, unfortunately, experience greater levels of stress.

As a result, burnout is on the rise. In fact, nearly half (45%) of employees report feeling burnt out:

1. 45% of employees feel burned out because of their workload
2. 35% of employees reported burn out by juggling professional and personal lives
3. 32% attribute burn out to a lack of communication with managers


Burnout takes not only an individual toll on employees but also presents organizational consequences. Disengaged employees have 18% lower productivity and contribute to an 15% loss in profitability.

One solution for employee burnout is to increase leave benefits. By increasing opportunities for leave, you enable employees to take time to destress and manage personal responsibilities. This helps them to return to work refreshed and more engaged.

You can also provide one-time payments to mitigate financial stress associated with a new remote work environment. Companies can offer to cover additional costs by establishing a technological structure at home. This may include increased internet speed, data overages, laptops, and monitors.

Additional options can include wellness videos, financial classes, mental health assistance, and access to meditation platforms. For example, Grokker, an employee health engagement platform, made its on-demand wellbeing video solutions available.
3. Tailor Benefits to Fit a New Workforce Landscape
Businesses can support employees and their operations by customizing their benefits packages to satisfy the unique needs of the current moment. For instance, companies can consider offering benefits like telehealth, childcare services, a healthcare concierge, and much more.
A partnership with HRIS like Namely allows you to transfer the responsibility of benefits management to expert advisors who can build benefits packages to fit your business' culture and unique budget. This can help ensure that your employees are happy and healthy and that you remain compliant with standards, new and old.
---
Take the Complexity Out of Managing Benefits and Open Enrollment With Namely's Benefits Tools. See a demo today.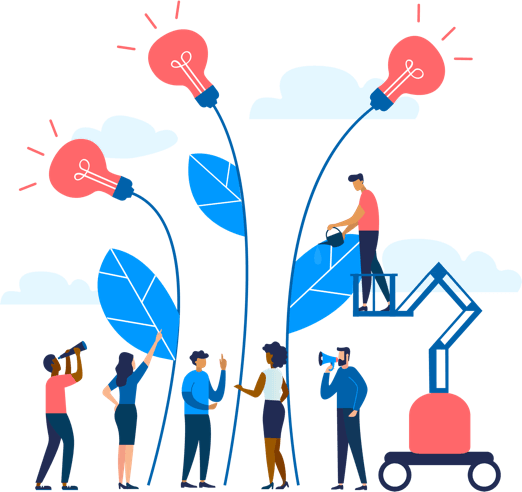 See how Namely's flexible solution will help you streamline your HR processes by having your people, payroll, and benefits info all in on place.
Get a demo
Subscribe
Get the latest news from Namely about HR, payroll, and benefits.
Get the latest news from Namely about HR, Payroll, and Benefits.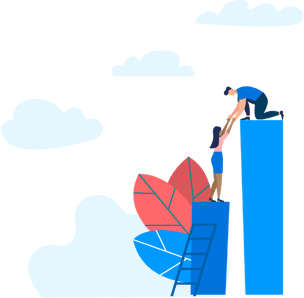 X
Get the latest news from Namely about HR, Payroll, and Benefits.