HR
A Comprehensive Guide to Redefining Performance Management

Performance management, like its HR counterparts, has evolved over the years. What was once a means of measuring worker efficiencies has now become performance enablement.
Most performance reviews consist of the following:
Strengths and weaknesses: A deep dive into what employees are doing well and areas for improvement.
Rating system: Varying by organization, and sometimes by department or industry, employees are ranked based on criteria set for different roles or compensation.
Review period: This identifies the period by which an employee is being evaluated, i.e. monthly, quarterly, or annually.
Setting goals: Upon reviewing general performance, employees establish new goals to achieve for the next review period.


Performance Management Trends for 2023
A major trend for performance management in 2023 is to approach with a redefined purpose and value for performance reviews. Instead of focusing on people management, performance focuses more on organizational ambitions broken down into smaller projects connected to employees' skill sets rather than organizational rank.
Here are three ways companies across the nation are doing that:
1. Approaching Hybrid/Remote Work as a Long-Term Arrangement
Regardless of whether your company is implementing a permanent remote or hybrid work model, managers and leadership need to adjust performance management. The need for honest, open communication is essential in the remote space. Additionally, employees' needs have undoubtedly changed since shifting to remote and hybrid work. As a result, managers should incorporate employee feedback with self-reflection to help support them and define a better strategy for revamping existing processes.
Another tier of adapting to a remote or hybrid workforce is converting hyper-connectivity into hyper-productivity. Successful performance management has shown that well-connected employees are highly productive. Ensure technology is in place to support business goals with performance tracking tools to create an agile, resilient workforce.
2. Integrating Technology to Reinforce Processes
Like most business decisions, performance management will rely on data to determine where tasks can be automated and processes can be simplified. Investment in productivity monitoring technologies has become commonplace for many organizations. These technologies are able to automate real-time data collection and analytics on employee productivity and provide feedback on opportunities for improvement.
Thanks to technology automation, managers can focus more on providing the resources, tools, and support for their employees to successfully progress in their careers. Additionally, organization leadership will need to supply managers with the ways and means to encourage professional growth, address evolving workplace demands, and assist in employees' project and skill decision-making.
Along with automation, simplifying the performance management process is integral to delivering real-time feedback through empathetic conversations. Effective performance management can be achieved through continuous feedback, and businesses can expect greater success by adapting their performance management processes to the needs of their employees.Did you know that:
Continuous feedback has provided 50% more satisfaction with performance management.
A majority of employees (83%) desire continuous feedback regardless of positive or negative remarks.
Employees are four times more likely to be engaged when weekly constructive feedback is provided and are equally more likely to be motivated to produce quality work.
Establishing a dynamic structure allows organizations to provide transparency in performance reviews, including simplifying progress tracking of remote employees. Coaching is one way to remain agile in performance management. In fact, weekly check-ins are recommended to offer appreciation, discuss improvement, and build motivation. Moreover, 71% of businesses with successful performance management processes include training managers on feedback and coaching best practices.
3. Defining Different Performance Levels and Focus Areas
In alignment with organizational shifts, performance reviews will also move toward project-based evaluations. This provides employees:
Feedback based on individual project performance.
Specific feedback based on goals attained, as well as input from parties involved (i.e. peers, clients)
Detailed review of employees' performance impact on compensatory-related rewards.
Goal setting will incorporate personal ambitions instead of strictly professional. This helps employees be viewed as human beings, not just workers. The Gartner 2021 EVP Employee Survey reported 82% of employees desired to be seen as people rather than employees. Cultivating a culture that welcomes employees' personal goals and provides managers with tools, like self-assessments, to track progress can help push the change to promote employee appreciation.
Lastly, team performance will become a separate focus. As teams work more closely to track progress and improve overall performance, technology will need to support the integral elements of team dynamics, such as collaboration, accountability, and problem-solving.


Tips for Simplifying Effective Performance Management
1. Establish a review cadence. How often should employees be reviewed for their performance? That depends on your organization (i.e. does your organization have set policies regarding performance review frequency?), your department (i.e. sometimes departments undergo quarterly reviews vs organizational annual reviews to determine project-based evaluations), and individually (i.e. do you want to include a self-assessment?). Ensure employees are also aware of how reviews will correspond with bonuses or merit increases.
Some examples of performance review scheduling include:
Annual: Occurs once a year, usually at the beginning of the year

Mid-year: Occurs twice a year

Quarterly: Occurs at the end of each quarter

Year-end: Occurs once a year, typically at the end of the year

30-60-90: Occurs every 30 days, 60 days, and 90 days
2. Notify employees before meeting. As with your established cadence, employees should be informed of when reviews will be given. This should include how they will be given (i.e. in-person vs remotely via video conference), who will be conducting the review (i.e. supervisor or manager, or a third-party vendor), date and time of the review, and what they should expect (i.e. format of the review).
3. Provide constructive feedback. First and foremost, all feedback should be given in private. Singling out employees in a group setting can be embarrassing and condescending for the employee being critiqued.
Next, make sure you provide actionable feedback. For example, offer advice and expertise, training and courses, and coaching or mentoring opportunities to improve their performance or promote their continued professional development. Ensure your feedback is documented in writing to (i) track progress, (ii) hold the employee and yourself accountable, and (iii) to reference at the next review.
Try to avoid personal criticism, such as individual-specific characteristics, as well as bias and limitations (i.e. implying a "right" way to work).
4. Develop a follow-up strategy. There's nothing worse than setting goals your employees can't achieve. A good plan includes an even better follow-up strategy. First, have your managers work with their direct reports to develop SMART (specific, measurable, attainable, realistic, time-based) goals. From there, you can determine what resources, tools, and support employees need to succeed – including progress checks, continuing feedback, and detailed notes on monitoring improvements.
From tracking progress and implementing feedback to establishing a performance review template and methods of creating positive employee recognition, an integrated performance management software can ensure a cohesive experience.
Namely is recognized by Forbes Advisor as the best overall performance management software for small to mid-sized businesses. If you would like to explore your options, request a demo.
Sources

: Asana, Qualtrics, Clear Company, Talent Management, HR.com
---
What will be the top pieces of content in our library next year? Stay tuned and click here to subscribe to our newsletter.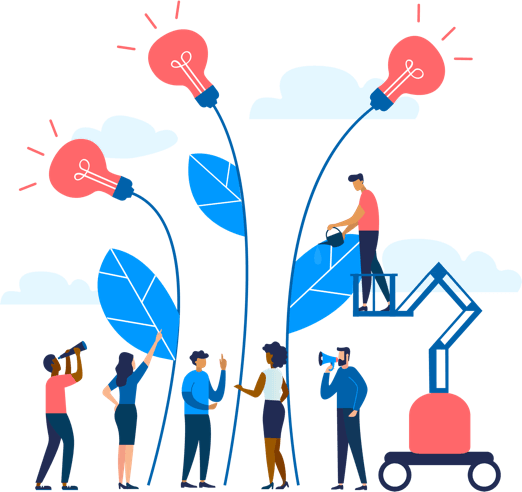 See how Namely's flexible solution will help you streamline your HR processes by having your people, payroll, and benefits info all in on place.
Get a demo
Subscribe
Get the latest news from Namely about HR, payroll, and benefits.
Get the latest news from Namely about HR, Payroll, and Benefits.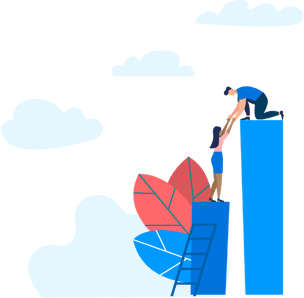 X
Get the latest news from Namely about HR, Payroll, and Benefits.