Company Culture
9 Low-Cost Ways to Show Employee Appreciation

Mark your calendar—Employee Appreciation Day (Friday, March 3) is right around the corner! Employee Appreciation Day was established in 1995 by Workman Publishing in an effort to remind business owners the importance of healthy employer-employee relationships. Showing appreciation is just one of many gestures that can go a long way in making employees feel valued.
In fact, studies have shown that employee appreciation has a powerful impact on workplace culture, employee engagement, and retention.
Lack of recognition is the third leading cause of employee resignation. Yet, employees who are recognized are nearly six times more likely to stay with their organization than those who are not. Not to mention that 92% of employees are likely to produce consistent results if given recognition for their work and 80% would put more effort into their work if they felt more appreciated.
Here are a few ways your company can show appreciation without breaking the bank!
1. Half-Day Friday
There's nothing better than getting off of work early on a Friday. Allowing your employees to take a half day on Employee Appreciation Day to celebrate their hard work each and every day is a small cost for you. Some businesses already implement half-day or early release Fridays. If that's the case, perhaps allow them the full day off or another half-day during the week.
2. Catered Lunch
Food brings people together – so what better way to celebrate employees than providing them a paid-for lunch? And depending where you're located, you likely have access to a number of options. From food trucks and small businesses to your favorite franchises or your own take on a food bar (i.e. breakfast or brunch bar).
3. Public Shoutout
Whether it's your organization's social media page or intranet to a giant billboard or using a plane to write a message in the sky — find creative ways to give your employees a public shoutout. Highlight anything from small milestones and achievements to group photos and a sincere gratitude post for your employees.
4. Invest in Learning and Development
Maybe you're already a HubSpot customer — encourage your employees to take advantage of HubSpot Academy. Educational webinars, certifications, online courses, and even degree programs — make an investment in an employee assistance program or donation to your employees' learning and development (i.e. a pre-set allowance for employees to spend on any learning and development program they wish).
5. Destress Day
All that work and no play? Treat your employees to a destress day, where all their hard work is rewarded through meditative activities. Hiring a massage therapist or a local pet store to bring in friendly furry animals (i.e. puppies, cats, bunnies) can help provide some stress relief. Other options may be a guided activity, like journaling or yoga. Perhaps take a pulse beforehand to see what employees would like to provide them their preferred method of stress management.
6. Inspirational Guest
Maybe you want to provide comedic relief by hiring a comedian. Or you could bring in an influencer to provide a motivational talk. Whatever you decide, the guest should be inspirational and provide light topics to help balance motivation and relief from work-related stress.
7. Virtual Happy Hour
A fun and simple way to get your staff together is inviting them to a virtual happy hour. While you should consider all time zones, typically a happy hour can provide a safe space for employees to get to know each other better and talk about less professional and work-related topics. Bring your choice of beverage, kick back, and have lots of laughs.
8. Volunteer Opportunity
Want to give back to your local community? Not only does providing an organizational volunteer opportunity allow your staff to take a break from work, but also feel the impact of giving back to the community. It can be a beneficial team-building experience, as well as individually rewarding.
9. Company Swag
Give your employees a reward for being the champions of your brand — with free swag! Nothing screams "thank you for all that you do!" than free swag. Make sure to personalize a message to employees thanking them for their hard work and dedication to your organization.
Employee Appreciation Reminders
Invite remote employees: If you're a hybrid workplace, reach out to remote workers in advance to invite them to your event. Those that are in the area might want to venture into the office to reconnect with coworkers. It is equally important to ensure that whatever you decide to do as a token of appreciation, you find a way to include remote employees. Sending swag? Make sure to either mail it to your remote employees or invite them into the office to pick it up.
Personalize the gesture: Appreciation is more meaningful when it's personalized. Where possible, try to mention specific examples of what you appreciate about each employee.
Memorialize the day: Take a group photo to commemorate the day! If you can, distribute company swag for the photo so everyone can match. If you're hosting events, take pictures and share on your social channels to provide inspiration for other employers to follow.
Expand the celebration year-round: Just because it's recognized one day out of the year, doesn't mean you're limited to only that day to celebrate employee appreciation. Turn it into a week-long celebration. Or maybe do a quarterly celebration that includes birthdays and work anniversaries. Why not have multiple employee recognition opportunities throughout the year? Employee Appreciation Day shouldn't be the end of your employee recognition.
From peer-to-peer appreciation and employee collaboration to manager reminders, Namely's HR platform has you covered. Request a call to learn more about Namely's HR solutions today.
Sources: Snappy, Reward Gateway, Nectar
---
Want to keep up with new content in our library? Click here to subscribe to our newsletter.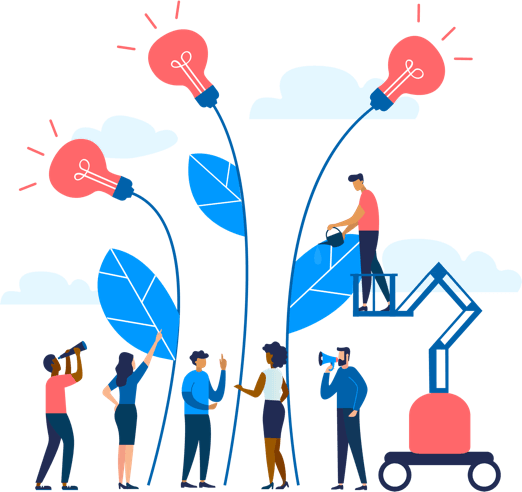 See how Namely's flexible solution will help you streamline your HR processes by having your people, payroll, and benefits info all in on place.
Get a demo
Subscribe
Get the latest news from Namely about HR, payroll, and benefits.
Get the latest news from Namely about HR, Payroll, and Benefits.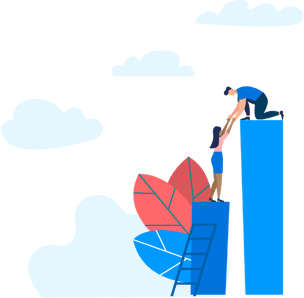 X
Get the latest news from Namely about HR, Payroll, and Benefits.