HR
9 Creative Holiday Gifts for Your Employees This Year

Holiday gifting can be tricky for employers—especially when it comes to employees who are facing the pandemic and challenges of a remote work environment. However, the holidays are all about togetherness and appreciating one another, and this year is no different.
So as 2020 comes to an end, how can you lift your employees' spirits and recognize them for their hard work?
Check out these creative ideas we've gathered to help you make your employees feel valued during this holiday season and beyond:
1. Personalize Boxes and Baskets
"To show gratitude this year, we'll be sending a personalized gift box to each of our team members. Each gift box will contain a $50 gift card to their favorite online retailer, a pair of Bombas socks in their favorite color, a $50 gift card to their favorite restaurant, and a set of brain teaser puzzles to help keep their inner nerds challenged. We really felt that it was important not only to show our appreciation, but to do it in a way that was different from the typical gift basket and represents our organization's culture." — Sam Richards, Co-Founder, Trivia Games, Inc.

"This year, I'm giving my staff personalized gift baskets. These will have some of their favorite treats and our goPure beauty skincare must-haves. This is the season of giving, and after everything that my team and I have gone through, sending them a personalized gift is the least I can do." — Alex Keyan, CEO and Founder, goPure Beauty
2. Think Outside The Box—And The Office
"Since we're all dog lovers at Cooper's Treats, everyone is getting a basket of doggy gifts, which includes a few treats, some toys, and a kit for a homemade dog paw print tree ornament." — Alex Willen, Founder of Cooper's Treats
"Due to COVID-19, people are spending more time gathering outside and camping than ever before. Since the pandemic prevented us from having our traditional employee holiday gathering this year, we wanted to send our employees something that they'd get a lot of use out of. We decided to send them a branded, weatherproof, packable down blanket that they can use to keep warm this holiday season." — Jessica Day, Chief Marketing Officer, Ideascale
"If you're on a budget and you want to give your employees a sensible gift, resistance bands are the way to go! For less than $10 a piece, you can give your staff a good exercise gift—which is perfect for them to workout with at home during this pandemic." — David Meltzer, Owner, East Insurance Group
"This year, a new gift idea really caught my attention. One of the Christmas tree providers put together an offer for companies to deliver fresh grown trees to employees' homes. Not only will you be providing employees with a truly special and symbolic Christmas gift, but you'll also be saving them a trip to go buy a tree. If you have a larger budget, you can ask the delivery company to attach a gift card to each tree too." — Pete Sosnowski - VP of People and Co-Founder, Zety
3. Give Employees Time Off
"This year, I gave my employees PTO to enjoy the holiday season with their loved ones and completely unplug from work—even when it comes to answering emails. Employees who spend time with loved ones and take the time to care for themselves are happier and more productive." — Lucas Robinson, CMO, Crediful
"Discretionary time off is the best option. I'm allowing employees to have an extra day off aside from the paid and scheduled ones. They can use it anytime they want. Time off from work a day before or after Christmas is a gift most employees desperately need. It will not only let them maximize celebrating the holiday season with their family, but will also show them how much we value them." — Jeff Walker, Founder/CEO, Best VPN Canada
4. Treat Them to a Vacation

"I've arranged vacations for my team, including credits for flights and hotels, which they can redeem when travel is possible and convenient for them. These vacations are all slightly different, depending on the person's interests and whether or not they have a family. They range from Disney trips and city getaways to beach stays."

—

Corey Pattakos, CEO, BlkDiamond

5. Make A Donation

"We're going to give employees a fixed amount of money in the form of credits

—

which they can donate to any organization listed on a charity voucher site. Specifically, we're encouraging our staff to consider donating this credit to organizations that deal with increasing food insecurity in developing countries because of COVID-19, like Oxfam."

—

Rolf Bax, Chief Human Resources Officer, Resume.io

6. Offer Credits for Classes
"Before the pandemic, I used to give employees credits to attend classes at a local music shop. However, due to COVID-19, we're going to have to shift to online learning this year. I'll likely end up giving employees a certain amount of credit to Udemy, in which case they can choose whatever they want to learn, even if it isn't related to music." — Rex Freiberger, President, Music Minds
7. Award Merit Increases and Monetary Bonuses
"Since our company is working from home, we're saving quite a lot on expenses. Due to these cost savings, we're planning to give back to our employees by giving a raise to those who deserve it." — Aaron, Founder | Editor, Test Prep Genie
"Instead of our usual Christmas party and gifts exchanges, I have decided to give employees monetary gifts in addition to their regular bonuses. I believe that with this situation, it will be more helpful not just for them, but for their family as well." — Sonya Schwartz, Founder, Her Norm
"Cold, Hard Cash! It is always dangerous to assume what people want or appreciate. Especially in a year like this, you can't go wrong with a small (or large) monetary bonus for Christmas." — Ostap Bosak, Manager, Marquis Gardens
8. Provide WFH Equipment
"Since WFH shows no signs of stopping, gifting home office furniture can be especially useful. Think ergonomic chairs, sit-stand desks, and standalone keyboards. Some employers might also be able to write this off as a business expense." — Siva Mahesh, CEO, Dreamshala
"This year, we're sending employees noise cancelling earphones. Unwanted noise, especially when working from home, makes it challenging for your workers to focus on their jobs." — Eliza Nimmich, Co-Founder / COO, Tutor The People
"Since everyone is stuck in their home offices, it would be nice to help them liven up their spaces. With that in mind, this year I'm going to send everyone a potted plant and a kit for a window herb garden." — Dan Bailey, President, WikiLawn
"I've decided to give my employees a cool desk toy that was actually gifted to me earlier this year. It's a fidget gadget that sits on my desk and can relieve stress when needed. This year, I have grabbed for it quite a bit with everything that's been going on." — Gerallt Hywel, Wild Bird World
9. Hand Out Self-Help Books
"I'm actually doing something a little different this year. I am going to a local bookstore and buying some of the most popular self-help books of the year. I will then wrap them all and have employees randomly choose one when we come together for a socially distanced employee gathering. If remote employees can't make it, or someone feels unsafe doing so, I will mail them a randomly wrapped book." — Seb Hall, CEO & Founder, Cloud Employee
---
Looking for more ways to lift your employees' spirits and spread some holiday cheer? Check out these 5 ways your company can celebrate the holidays virtually this year.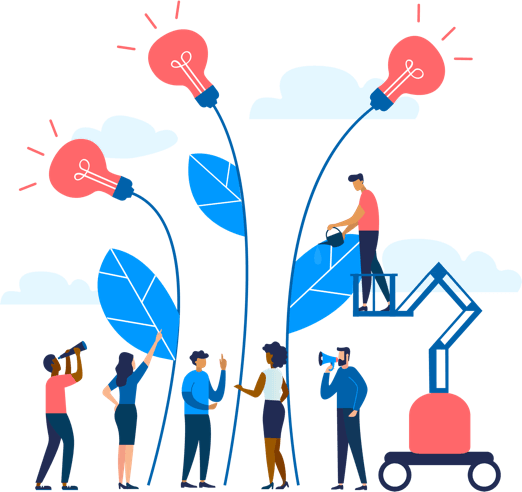 See how Namely's flexible solution will help you streamline your HR processes by having your people, payroll, and benefits info all in on place.
Get a demo
Subscribe
Get the latest news from Namely about HR, payroll, and benefits.
Get the latest news from Namely about HR, Payroll, and Benefits.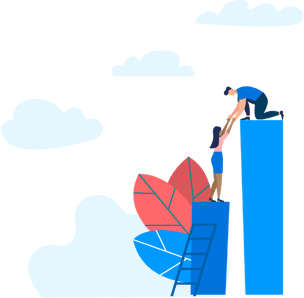 X
Get the latest news from Namely about HR, Payroll, and Benefits.