HR
8 Ways to Celebrate Valentine's Day with a Hybrid Workforce

Workplace romance might be frowned upon, but that doesn't mean you can't celebrate Valentine's Day. Perhaps the question of "why celebrate Valentine's Day in the workplace?" is top of mind. Well here's why:
Boost employee morale. By providing an opportunity for employees to get together and celebrate an occasion through fun activities and conversation, employees can feel more engaged and have a sense of belonging in your organization.
Encourage employee appreciation. Depending on how you choose to celebrate, it is a time to cultivate employee appreciation. And studies have shown that when employees are appreciated, they feel rewarded and motivated.
Promote positive, empathetic space. Small, simple activities or gestures can decrease stress, support creativity, and strengthen inclusion, which all foster a safe space.
Lighten the atmosphere. Sometimes holidays or seasons can bring triggers and tough reminders for employees. Hosting lighthearted activities to cultivate laughter, appreciation, and camaraderie can extend some joy and optimism.
Now that we have convinced you to host some sort of celebration, you might be seeking some ideas. Here are a few easy, affordable, and creative ways to celebrate Valentine's Day with a hybrid workforce.
1. Create a Game or Contest
Creating a simple, fun game like Valentine trivia or Bingo with mini prizes can be a great way to bring your team together for a little entertainment and a break away from the work grind. Mini prizes could range from a small gift card to a local coffee shop, a goodie gift bag, or even company swag (i.e. tumbler or notepad).
2. Host a Valentine's Gathering
Whether you go with a full-blown celebration with catered food and decorations, or something simpler like a potluck or cookie decorating bar, hosting a Valentine-themed party can be just what you need. It's a thoughtful way to get to know coworkers and cultivate inclusivity company-wide.
3. Send a Note or Goodie Bag
Get personal. Send a handwritten note or even a goodie bag to show appreciation for your employees. A customized goodie bag might include something sweet, a neutral-scented candle (i.e. lavender for relaxation), a personalized note (i.e. "thank you for being you," "just a little something to know I'm thinking of you," etc.), a company swag item (i.e. stickers, notepad, pen), and/or hand sanitizer/lotion. Whatever you decide to do, make sure you put as much thought and care as possible into it across the organization.
4. Cultivate Laughter
Nothing instills good vibes more than laughter. One simple way to do this is to share a favorite meme. Whether you position it as a meme summarizing how you feel about Valentine's Day, one that encompasses your general personality, or just your favorite meme, it can allow your employees to showcase their personality – and humor – while keeping things light and fun.
5. Donate to a Shared Cause
Perhaps if you partner with a nonprofit or local business, you could create a company-wide incentive to donate to a shared cause. This can be done by matching donations that employees give to their preferred organization or having employees donate to a shared organization (i.e. perhaps through a poll or if you work in a particular industry, i.e. animal shelter, you can donate to something directly related to your cause).
6. Decorate the Office (or Home Office)
Decorating the office – or home office – can be a creative way for employees to personalize their space. Regardless if you invite employees to decorate a designated space in the office or allow them to decorate their own space (i.e. cubicle), find a way to ensure everyone feels included in the activity (i.e. taking pictures and sharing on your company's social pages).
7. Late Start or Early Departure
Maybe you want to let your employees get a little extra rest or make it home early for a date night – either way, a late start or early departure can show your appreciation for the work-life balance and a reward for all the hard work your employees bring to the office each day.
8. Community Appreciation Bulletin Board
This board can be located in a central area like the break room, kitchen, or a high-traffic employee area so it can be viewed frequently. The board can be a place where employees can showcase their appreciation for others. It should be a light, inclusive activity that cultivates peer-to-peer appreciation and recognition.
Looking for more ways to keep employees connected and engaged? Check out our eBook on the Ultimate Guide to Employee Engagement Surveys.
Source: Bonusly
---
What will be the top pieces of content in our library next year? Stay tuned and click here to subscribe to our newsletter.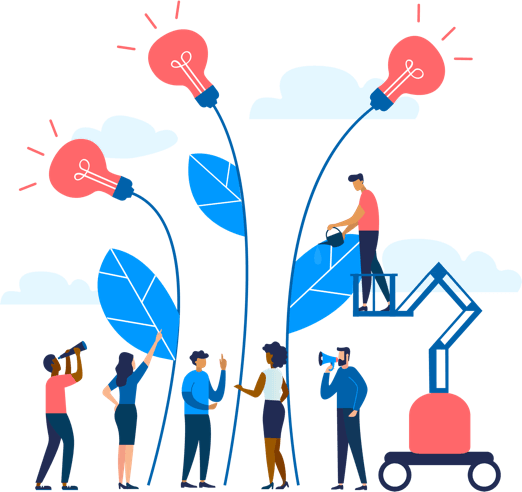 See how Namely's flexible solution will help you streamline your HR processes by having your people, payroll, and benefits info all in on place.
Get a demo
Subscribe
Get the latest news from Namely about HR, payroll, and benefits.
Get the latest news from Namely about HR, Payroll, and Benefits.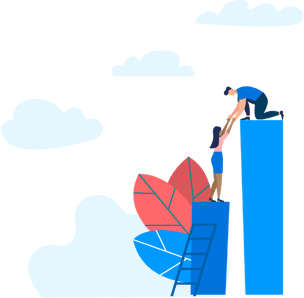 X
Get the latest news from Namely about HR, Payroll, and Benefits.