Benefits
7 Perks Employees Really Want

We know this to be true: Happy employees produce better customer service, more quality work, and overall are more productive-- eventually leading to higher company profits.
To remain competitive among other companies, and keep your revenue up, you're going to need to focus on making employees excited to come into the office every day.
Here are the seven perks employees really want and how you can incorporate them into your company:
A Boss Who Understands Them
Three out of every four employees say their boss is the worst, most stressful part of their job. In fact, 65 percent say they'd rather have a new boss than a pay raise, proving it's not all about the money.
In fact, a bad boss can severely affect everything from job satisfaction to productivity. A study by the Harvard Business Review revealed that the most engaged and committed employees-- those happier than 92 percent of their co-workers-- were supervised by the best leaders.
Allow your employees' opinions to be heard. Involving them in decisions will evoke interest and broaden thinking, resulting in action-- and more productive workers.
To Produce Meaningful Work
Employees want to do work that makes a difference. Research from the American Psychological Association confirms workers who feel they have a higher calling to their jobs are happiest.
It's best to to 'show' employees exactly how their individual goals and contributions are tied to the overall goals of the company. Through cascading goals, your team can track and visualize their impact on the company's success.
Show your employees how their work benefits the company and others. Acknowledge excellent work in the break room, in a weekly email, or shared area in the office. If possible, provide statistical reports showing the results of the work each employee contributes.
A Sense of Community
Employees really want to feel like a part of the team and they have a place where they belong.
A sense of belonging to something beyond yourself is a basic human need, and it affects employee engagement.
Schedule office field trips regularly. Perhaps you can pick one day a month where everyone in the office goes rock climbing, water skiing, or to the local park. If the outdoors isn't your offices cup of tea, choose an indoor sporting event, team building activity, or simply an organized lunch outing.
An Innovative Workplace
Google's mission is to create the happiest, most productive workplace in the world. And it seems they've achieved just that by creating a place for employees to work and play. Furniture that resembles giant colorful toys adorns the offices of Google's software engineers. Cafes, outdoor garden terraces, open kitchens, broadway-style conference rooms, and seating areas resembling old subway cars are all part of Google's offices.
Maybe you can't reconstruct your whole office, but spice it up with some new lighting or color. Create a seating area where employees can break and have conversations. Keep the office stocked with plenty of snacks and refreshments to fuel employees through intense projects.
Room to Roam and Grow
Employees need to feel like they have room to explore, try things out, and learn from their experiences. Happy employees rarely stay in the same role for too long. They delight in movement that keeps them from feeling stuck.
Give your employees the chance to try new things. Consult them when deciding what projects you are going to assign to them. Present opportunities to learn other job tasks within the department.
Recognition
How often do you do more than pass around a last-minute birthday card for your employees? On birthdays and work anniversaries, try setting aside some time for the whole office to share a cake or other sweets and celebrate your team members. Check in and ask what the favorite part of their year has been.
Recognition can go beyond birthdays and anniversaries. Implement annual or monthly performance awards like employee of the month, top sales, or most spirited. To make it easy, track employee performance and create reports using tools or apps.
Work-Life Balance
The fight for work-life balance is an ongoing battle among professionals today. As technology continues to break communication barriers, it's getting harder to leave work at work. A Gallup poll found that two-thirds of Americans are now working more outside their office hours due to mobile technology.
When you're employees leave the office, let them leave. Don't call or text them at 7:00 in the evening to ask about something work-related unless it's an emergency. Encourage them to use their personal time and take a break from work. If you respect their time after 5 p.m., they'll respect yours before then.
Cultivate a culture that fosters creativity and respects employees' time and ideas. Celebrate victories as a team. Be a leader in this workforce welcoming a new generation of thought. If you give employees the perks they really want, they'll produce the work your company dreams of.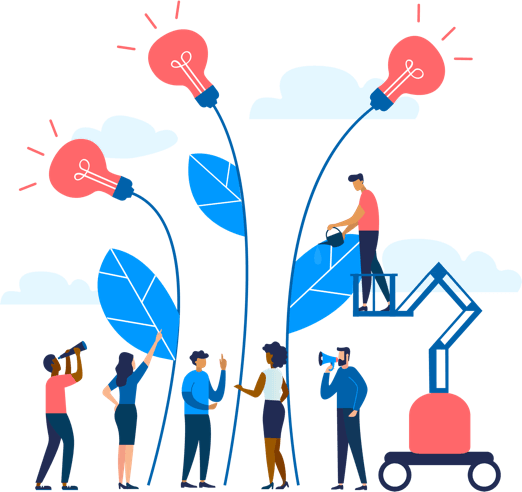 See how Namely's flexible solution will help you streamline your HR processes by having your people, payroll, and benefits info all in on place.
Get a demo
Subscribe
Get the latest news from Namely about HR, payroll, and benefits.
Get the latest news from Namely about HR, Payroll, and Benefits.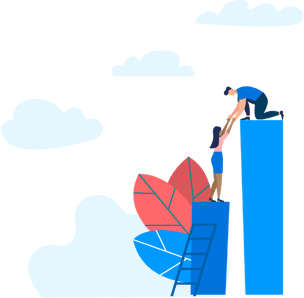 X
Get the latest news from Namely about HR, Payroll, and Benefits.