HR
7 Leadership Trends in the Post-Pandemic Workplace

The COVID-19 pandemic has fundamentally changed how we run our lives, both personally and professionally. When governments around the world implemented stay-at-home protocols and lockdowns, companies had to adopt a work-from-home strategy.
Now, as government restrictions loosen and the economy opens up again, they will have to adjust to another new "normal" in the workplace. This could mean adhering to social distancing protocols, limited customer interactions, decreased workplace occupancy levels, and extended remote working arrangements.
Businesses must adopt specific employee engagement strategies to ensure that their employees stay engaged and make the workplace as safe as possible.
Here are 7 post-pandemic leadership trends that will shape the new normal for businesses:
1. Extended Remote Working Arrangements
After COVID-19 cases skyrocketed, the percentage of remote work significantly increased, too. According to a survey done by Gartner, 50 percent of organizations reported that 81 percent of their employees have been working remotely during the pandemic. The same survey also shows that while 31 percent of the respondents worked remotely even before the emergence of COVID-19, the number is expected to rise to 41 percent post-pandemic.
As organizations shift to new working arrangements, it's crucial to collect information about their employees' needs to do their tasks efficiently. For instance, this could be investing in new technology and tools or providing more flexible working hours. It's also vital to adjust employee goals and evaluations to align with the remote working context.
2. Use of Virtual Employee Management Tools
As remote working arrangement ensues, there is also a need for companies to adapt to productivity and project management tools. While working from home, it's harder for managers to keep track of their employees' progress. Unlike before, they can't just go up to the employee's desk to check. This increases the need for companies to adopt alternative measures to manage remote employee performance effectively.
For some, this could mean using nontraditional employee management tools. Companies that weren't equipped with the right remote working tools before may have to consider investing in remote working tools. This includes tools for:
Project management (Asana, Basecamp, etc.)
Collaboration (Slack, Trello, etc.)
Video conferencing (Zoom, Google Meet, or Skype)
File sharing (Google Drive, Dropbox)
Work computer usage (Time Doctor, Toggl, or Rescue Time)
3. Ensuring a Safe Workplace
As many businesses are reopening, employee safety should also be top of mind for employers. If employers require some employees to return to the workplace, those employees want to be sure that their employers are prioritizing their well-being by implementing safety measures.
This could include:
Implementing social distancing protocols
Limiting workplace occupancy
Providing sanitizers and encouraging frequent handwashing among workers
Encouraging sick employees to stay home
Cleaning and disinfecting offices regularly
Enforcing face masks policies inside and outside of work
4. Greater Focus on Employees' Mental Health and Well-being
Aside from ensuring employees' physical health, employers should also focus on their mental well-being.
According to Harvard Business Review's survey, 42 percent of employees worldwide experienced a significant decline in mental health since the pandemic began. Before the pandemic, mental health was already a big issue, and the COVID-19 pandemic further exacerbated these conditions. Over the past year, a high percentage of the population experienced unemployment, loss of a loved one, social isolation, fear, and loneliness. Many remote employees had to juggle work, child care, and other responsibilities.
Without a doubt, the pandemic has caused considerable stress, anxiety, burnout, and even depression among workers. As people face an uncertain future, these mental health issues among workers could continue to increase unless HR does something about it.
During these challenging times, business owners, managers, and HR professionals must retain their role of being employees' support system. They can do this by integrating the following into their current employee management strategies:
More frequent communication
Adjusted working hours
Remote working options
Improved sick leave policy
Regular employee check-ins
Implementing all of these initiatives will not only alleviate any psychological stress, but could also improve employee engagement in the workplace. Knowing that management cares about them is a great driver of employees' motivation and productivity.
5. Honesty and Transparency
One of the drivers of anxiety among employees could be the lack of information about what's currently going on in the company. Even when the news isn't great, people appreciate when they are being updated instead of being out of the loop. In these uncertain times, employees need to be aware of how the company is adapting to the changing world around them. Transparency in the workplace means being open and direct about revenue, profit, losses, and other significant company changes.
Although it can be challenging, being honest and direct with employees builds trust. It also helps employees become aware of their role in the company's success. With honesty and transparency, employees are more likely to become loyal workers and fulfill their obligations to the organization and its customers.
6. Flexibility and Agility
"Hybrid" working arrangements are here to stay. But as everyone continues to navigate the uncharted waters of the post-COVID situation, it's highly likely that significant changes are still bound to happen. With that, the post-pandemic workplace leaders must brace themselves and be ready to adapt to these changes. Agility will become a must.
When designing a more resilient and adaptive company, consider involving your employees in different projects to help them acquire cross-functional knowledge. It can come in handy in the future in case changes in the company's processes and workflow happen again.
7. Investment in Digital HR Processes
In the post-pandemic workplace, we'll also see more companies adopting digital HR processes, such as recruiting solutions. Since the pandemic began, HR professionals and employers have had no choice but to make their recruiting, hiring, and employee engagement processes virtual. Considering the possibility of future lockdowns, we can expect companies to lean more toward investing in digital HR processes and hiring for remote positions going forward.
The Future of Post-Pandemic Workplaces: Final Thoughts
While none of us can predict what the future holds, one thing is for sure—these new leadership trends are shaping the future of workplaces. Business leaders need to focus on providing a flexible and healthy work environment to support their employees and ensure maximum productivity. As changes are still underway, they'll have to keep an eye out for emerging trends and be prepared to embrace changes that fit their employees and organization's needs as a whole.
---
Want to learn more about what to expect in the workplace? Check out our blog post on 2021 Workplace Trends.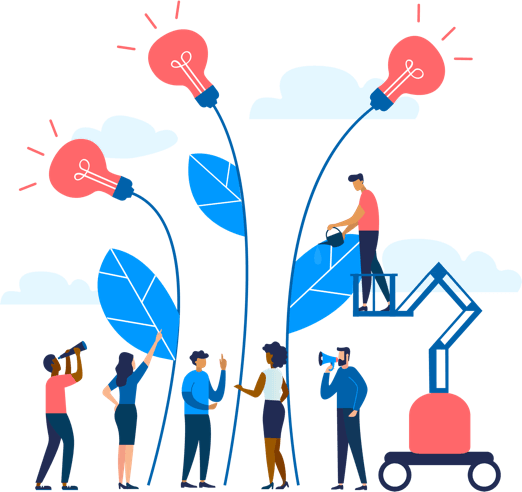 See how Namely's flexible solution will help you streamline your HR processes by having your people, payroll, and benefits info all in on place.
Get a demo
Subscribe
Get the latest news from Namely about HR, payroll, and benefits.
Get the latest news from Namely about HR, Payroll, and Benefits.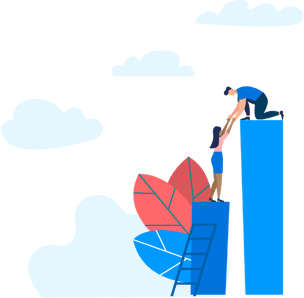 X
Get the latest news from Namely about HR, Payroll, and Benefits.