HR
6 Ways Technology Companies Can Boost Morale

Given the high demand for talent in the tech industry, tech companies and managers are constantly looking for ways to improve employee morale, boost engagement, and create a stellar employee experience.
They must set the bar high to meet employee expectations, knowing that happy employees perform better and are more productive (and unhappy ones could leave them at any moment). In fact, one
study
revealed that "happy" employees are on average 12 percent more productive, and at best, 20 percent more productive, than unhappy peers.
HR leaders know that low morale and disengaged employees can lead to performance issues, conflict, and turnover.
So, how can technology companies motivate their employees and keep them engaged?
1. Invest in Their Future
It's important for tech leaders to create open dialogue with their employees in order to sustain effective communication and understand what goals they want to achieve in the long and short term. Facilitate conversations with employees about building a career with the company, and discuss ways to accomplish mutual goals.
Identify possible reach projects or assignments they can work on to develop themselves. Providing opportunities for career development and mentorship also lets your employees know you care about their future with the organization.
2. Expand Responsibilities
Once they've been trained, giving your tech employees ownership of critical systems and information is an essential part of their job. It's also a way to let them know you trust them.
Increasing their responsibilities will build connectivity and confidence in their role, fostering loyalty and longevity with the company. Give them access to conferences and certification training to inspire knowledge, develop leadership skills, and gain experience.
Allow them to become the expert on tech projects throughout the organization, managing new updates or initiatives. This will help break down silos and establish rapport with leaders across other departments, which translates to more cohesion throughout the organization.
3. Ask for Feedback
Conducting regular feedback sessions gives employees the chance to have their voice heard and creates space for authenticity and sharing. This can be done in a variety of ways, such as feedback surveys or during 1:1 meetings between managers and their direct reports.
Asking for feedback on your leadership style can also help improve team dynamics, and adapting your leadership style to the individual needs of your employees may further establish openness and communication. Employees who are able to give and receive honest feedback will feel more comfortable contributing their ideas and suggestions, which can be a major value add for increasing employee satisfaction and psychological safety.
4. Provide the Right Resources
In order to take ownership of their work and perform at a high level, tech employees need the right resources and collaboration tools to get their job done with ease and simplicity. It's up to managers to make sure employees are given the proper equipment, training, and time needed to perform their tasks successfully, particularly in a hybrid or remote environment.
Empower your employees to help select and strategize around the best mechanisms to problem solve and tackle the tasks at hand. Encourage them to share ideas around technology tools, and solicit input from them when making decisions around resources for the team.
5. E
xplain the Vision
Employees should have a clear path toward individual and team success, which helps them understand how their contributions directly impact the success of the organization. They need to be shown how the technology they're building or maintaining will result in happier customers and an improved user experience. It's also important for them to understand how their work affects taking the product to market and how it's received by the target audience.
This will help inform their approach to work and give them insight into the bigger picture for the company's vision with the product. To help motivate your employees, take the time to explain this vision during 1:1s, company all hands, or team meetings. You can even use collateral materials such as one-pagers or slide decks to ensure you are laying a foundation for them to build understanding and knowledge.
6. Cultivate a Strong Company Culture
Celebrating your team's wins, key milestones, and contributions will create a culture of appreciation and gratitude, which inherently leads to happier employees. Acknowledge employees who are exemplifying company values or stepping up during team meetings, via email, or at company all hands. Or you can use technology to share the positivity—for example, the Namely platform allows employees to appreciate each other publicly using a social newsfeed that's available to all employees.
You can also appreciate employees with rewards and recognition technology, giving them gift cards, company swag, or an experience they would enjoy. Personalizing recognition makes it all the more special, and an unforgettable memory for the employee receiving it.
---
Want to learn more about boosting employee morale? Check out our blog post on How to Boost Employee Morale During COVID-19.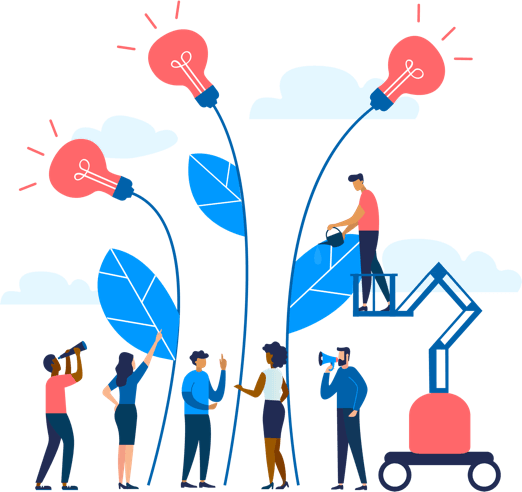 See how Namely's flexible solution will help you streamline your HR processes by having your people, payroll, and benefits info all in on place.
Get a demo
Subscribe
Get the latest news from Namely about HR, payroll, and benefits.
Get the latest news from Namely about HR, Payroll, and Benefits.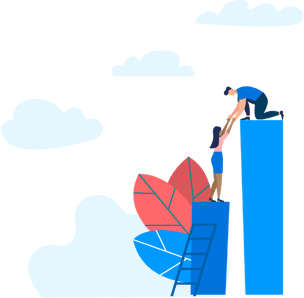 X
Get the latest news from Namely about HR, Payroll, and Benefits.