Payroll
6 Steps for an Effective Post-COVID Payroll Strategy

During the COVID-19 crisis, one of the greatest challenges for employers has been making decisions about their employees' pay. Businesses are learning how to make operational updates while adapting to the new normal and keeping pay commensurate with the changing job market.
With no roadmap to follow, how can these companies navigate the post-pandemic workplace and develop an effective payroll strategy?
Let's take a look at why having a strong post-COVID payroll strategy matters and how you can make it happen.
Why does an effective payroll strategy matter?
According to the U.S. Bureau of Labor Statistics, the unemployment rate in the US has increased by 13 percent over the past year, with the rate even higher in other countries. An outdated payroll strategy cannot solve the challenges caused by the unemployment crisis and other post-pandemic issues with the workforce. Using an archaic payroll system can be time consuming, making it difficult to inform strategic contributions, and process payroll accurately with confidence.
Furthermore, the strategies that organizations implement today will have a lasting effect on their people and culture. Making impulsive pay decisions can be detrimental to a business. This is why HR managers need to focus on maintaining employee trust and motivation without putting financial pressure on their company.
So what steps should HR leaders take to ensure a compliant and effective payroll strategy?
In case you're not sure, we've got you covered:
Stay up-to-date with evolving laws.


In a post-COVID workplace, companies need to keep up with changing legislation and update their policies accordingly. For instance, employers can expect to deal with changes in sick pay, overtime, and leave. As COVID-19 continues to spread, compassionate leave may also be affected to help employees who face the death of loved ones or dependants.

Employers must be sure to understand these evolving laws in detail and update their current payroll systems to adhere to them.

Clearly communicate changes to employees.

For some companies, the previous step can be more challenging and require support from HR. Having clear communication around these changes will help employees manage any feelings of uncertainty or anxiety caused by the pandemic. Consider creating a digital one-pager or sending emails to employees that carefully break down the information they need to understand. If there are any substantial changes, consider having a company-wide meeting or "office hours" to answer any questions employees may have.



Examine pay frequencies.



Given the dramatic and fast-moving changes to the U.S. economy, there's a chance how often you pay your employees has changed since COVID-19 hit. Although the Pay Period Law requires you to stay consistent with your pay frequency, you can change it to comply with evolving state laws. The need for changing pay frequencies is determined by the type of business you have and how the law has been adjusted during the course of the pandemic. There is no federal law that governs how often your pay frequency must change, but there are pay frequency requirements by state

that should be followed.





Plan for the future.




From flexible schedules to hybrid workplaces, businesses are wondering what their organizations will look like in the future. To create the most productive pay strategy, it's essential to start thinking about the number of full-time employees you'll need in the next year, as well as how salaries and bonuses will be determined.

The answers to these questions will have a considerable impact on how you pay your employees. Updating your strategies around cost-management will also be a significant factor in your company's ability to bounce back from financial pressure. When emerging from the crisis management phase of COVID-19, companies should put policies in place that will help them rebound as much as possible.

Keep remote workers in mind.



When developing your payroll strategy, be sure to keep industry standards around remote workers' compensation in mind. The range you pay remote workers should be determined by national and state averages. Your remote work compensation strategy should align with the overall pay philosophy of your organization, while also tying to the framework of your talent acquisition and retention strategies.



Integrate payroll software.




Staying current with the latest payroll trends is more important than ever, but can be challenging and strenuous. Adopting payroll software can help companies stay in the loop with the ever-changing world of payroll.

The right payroll technology will manage and analyze pay-related data, facilitate easier decision-making, and generate insights about the evolving business landscape. It can create real-time, custom reports regarding your company's workforce, including important metrics like cost-per-employee. Plus, automating processes such as time, expense, and project tracking can save payroll professionals a significant amount of resources and relieve them of administrative burden.
---
In order to survive the post-COVID workplace, employers need to create effective payroll strategies that align with the new corporate landscape. To learn more about rethinking payroll for the modern workforce, check out our new eBook.
To read more from Elice Max, check out her article about coupons & money saving.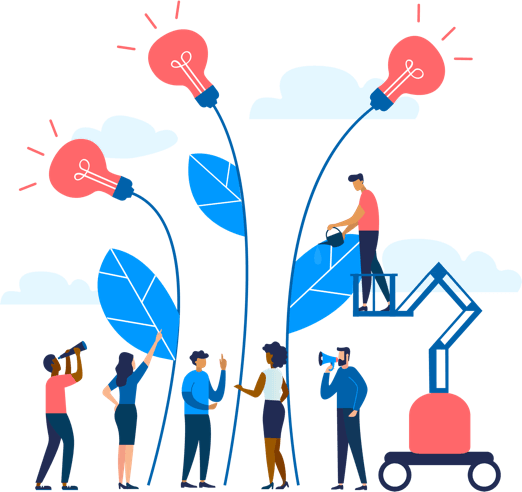 See how Namely's flexible solution will help you streamline your HR processes by having your people, payroll, and benefits info all in on place.
Get a demo
Subscribe
Get the latest news from Namely about HR, payroll, and benefits.
Get the latest news from Namely about HR, Payroll, and Benefits.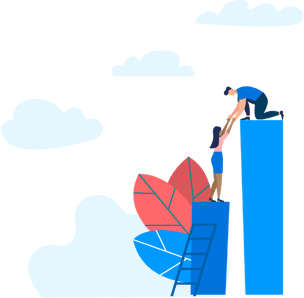 X
Get the latest news from Namely about HR, Payroll, and Benefits.