Benefits
6 Employee Benefits Strategies to Retain Top Talent

Offering competitive benefits is a surefire way for companies to entice both candidates and employees. But with so many options out there to choose from, crafting a benefits package can be overwhelming for HR professionals.
On top of that, economic recovery from the COVID-19 pandemic has led to a volatile labor market—a situation being termed "The Great Resignation," with workers quitting in record numbers. In fact, 52 percent of employees intend to look for a new job this year, a 43 percent increase over 2020 and 2019. Now more than ever, companies must ensure that their employees feel happy, satisfied, and valued.
So what employee benefits strategies should HR leaders focus on to engage and retain their top talent?
1. Invest In Wellbeing
Since the onset of the pandemic in 2020, businesses have been more open to the idea of having a holistic corporate wellness program. From access to meditation apps to fitness reimbursements and gym memberships, these programs help employees focus on their health and avoid burnout. As wellbeing continues to be a priority for employees, it's critical to offer strong corporate wellness benefits to keep top talent at your company.
2. Prioritize Mental Health
The pandemic has had a devastating effect on people's mental health. In January of 2021, 41 percent of adults reported anxiety or depressive disorder symptoms, emphasizing the need for companies to reevaluate and prioritize their mental health benefits.
To help employees refocus and recharge, you can offer mental health benefits, like access to therapy, online counseling sessions, EAPs, or telehealth. Some companies have also started declaring mental health days or giving employees additional time off from work. For instance, LinkedIn recently made headlines by introducing "Mental Health Week," where the company gave employees the opportunity to take one week off with no questions asked.
3. Offer Inclusive Benefits
In 2021 and beyond, it's not enough for companies to claim they are diverse and inclusive. They need to demonstrate their commitment to DE&I through their benefits offerings. Inclusive benefits are accessible to all employees regardless of age, race, sexual orientation, gender identity, or marital status. These benefits may include paid parental leave, professional development, flexible working hours, unlimited time off, pet care support programs, family planning, or subsidized care for children and elderly family members. As diversity continues to be a top priority for employees, offering benefits that are inclusive across your organization could be key to retaining them.
4. Consider Tuition Reimbursement
By 2025, nearly 75 percent of the workforce will consist of Millennials, a group of workers particularly burdened by student loan debt and educational costs. Assistance with student loan debt repayment can alleviate financial pressure and reduce stress for these employees. Knowing this, employers should tailor their benefits programs to meet Millennials' needs and address their unique concerns.
Organizations that offer tuition reimbursement will have an edge over their competitors because they can help employees with financial planning, like saving for retirement, while enabling them to be more focused and productive at work.
5. Don't Forget Corporate Alumni Benefits
Did you know that 15 percent of new hires come from alumni rehires and referrals? Former employees can become staunch supporters of your company if you make a concerted effort to instill loyalty and build relationships with them.
Think about offering post-employment benefits to former employees to keep them engaged long after they've left the company. From promoting brand value to bringing in great new hires, corporate alumni can be the network that gives your company the advantage it needs to attract and retain top talent.
6. Use a Digital Benefits Platform
With remote and hybrid work growing in popularity, the transition to a digital workplace is inevitable. Fortunately, the digital transformation taking place solves many of the challenges caused by manual benefits processes. A digital benefits platform enables companies to transition to this new environment seamlessly, giving employees and administrators access to benefits from anywhere, at any time.
With the right software, HR teams can simplify managing benefits and open enrollment, while designing an innovative benefits package that truly meets the needs of their workforce. Employees can easily access their information and enroll in benefits in one integrated platform that's also connected with payroll data. It's a win-win situation for organizations.
---
A dynamic benefits package can impact job employee satisfaction, productivity, and ultimately, retention. To learn more about how benefits affect employee behavior, check out our blog post.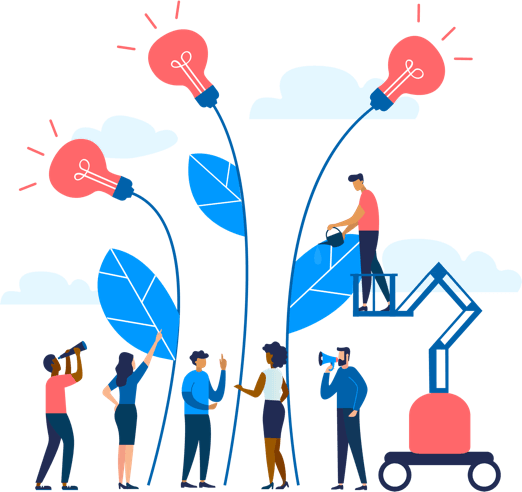 See how Namely's flexible solution will help you streamline your HR processes by having your people, payroll, and benefits info all in on place.
Get a demo
Subscribe
Get the latest news from Namely about HR, payroll, and benefits.
Get the latest news from Namely about HR, Payroll, and Benefits.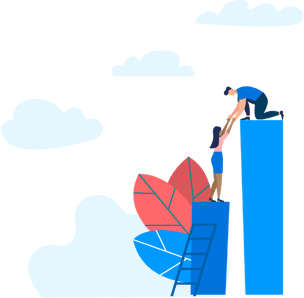 X
Get the latest news from Namely about HR, Payroll, and Benefits.