HR
5 Ways the Workplace Will Forever Be Changed By the Pandemic

To stop the spread of COVID-19 and ensure the health and safety of their workers, businesses had to adopt radical changes in the workplace. The lasting effects of these changes have led to a "new normal" for many organizations, one which their employees have grown accustomed to.
Now as vaccine rates increase and updates around the virus continue to evolve, business leaders are wondering which aspects of the "new normal" will remain and which will become relics of the past. As much as we may yearn to return to operating as we did pre-pandemic, the average workplace will look markedly different in 2021 and beyond.
Here are 5 ways the workplace will forever be changed by the pandemic:
1. Hybrid Is Here to Stay
For many companies, the pandemic proved that remote work is not only possible but also beneficial. Increased productivity and wellbeing were just some of the advantages experienced by employees, leading many to want to continue working remotely at least part of the time.
Since remote work options can help companies attract talent, leaders are seeing the benefits of a permanent hybrid work model, blending both remote and in-office work. In fact, nearly 20 percent of companies have already implemented a hybrid work model and 48 percent say they will have done so by the summer of 2021.
Some companies, including Ford, are giving employees the option to work from home indefinitely. We predict these trends will only increase as companies hope to remain attractive to potential employees.
2. Heightened Cleaning Practices Will Remain In Place
In order to comply with new recommendations by the CDC, businesses have been prioritizing health and safety protocol like never before. According to SERVPRO, 83 percent of companies are investing more in cleaning because of the pandemic, while 63 percent say they clean their offices several times per day. A 2021 national cleaning survey reveals that 85 percent of respondents are very likely to maintain the same pandemic cleaning habits that were adopted at the start of the pandemic.
With Americans more virus-conscious than ever, companies can expect to keep up heightened levels of cleaning practices (such as hand sanitizer stations) to make employees feel more comfortable.
3. Employees Will Look for More Competitive Health Benefits
Over the course of the pandemic, routine care like dentist appointments and cancer screenings fell by the wayside. Restrictions around social distancing and staying home to quarantine caused many workers to avoid doctor visits. In the next few years, Americans will be catching up on these missed appointments, leading to an increase in their healthcare needs.
Moreover, the American Psychological Association reports signs of declining health in the U.S. due to the pandemic—including weight gain, increased alcohol consumption, and higher stress levels. As employees seek out medical attention after delayed treatments, there will be a higher demand for healthcare and benefits coverage needed to keep up with their medical concerns.
While they deal with the consequences of the pandemic on their health, employees will be on the lookout for competitive health benefits. This may include more flexibility, student loan repayment assistance, childcare or caregiver benefits, and expanded mental health offerings.
4. Sick Employees Will Stay Home
Before COVID-19, it wasn't unusual for employees to work while sick to demonstrate their dedication, meet a tight deadline, or avoid using paid time off. A 2019 report by Robert Half found that 90 percent of employees admitted to coming to work with cold and flu symptoms at least sometimes. And 54 percent went to work sick because they had too much to do.
Now with employees more aware and anxious than ever about the spread of virus, we can expect to see strict remote work policies for sick employees. Employers will send sick workers home for the day if they exhibit symptoms during working hours. Since many companies have been successful with remote workflow and collaboration, sick employees staying home will feel less obligated to be in the office when they are unwell.
5. Employees Will Have More Power
The pandemic has caused many employees to reevaluate what work means to them, how they are valued, and how they spend their time. The result is being called the "Great Resignation," where workers across all industries are quitting their jobs and looking for higher pay, more flexibility, and better work-life balance.
With companies increasingly offering remote positions, Americans will have more job opportunities to choose from. They will no longer be limited by geography, forcing employers to rethink both their employee benefits approach and company culture in hopes of retaining top talent.
---
While some may hope to return to life before the COVID-19 crisis, all signs point to a "new normal" that will look quite different. To learn more about what HR can expect this year and beyond, check out our recent blog post.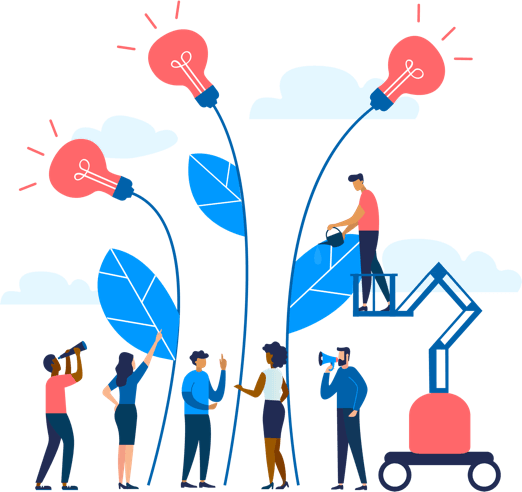 See how Namely's flexible solution will help you streamline your HR processes by having your people, payroll, and benefits info all in on place.
Get a demo
Subscribe
Get the latest news from Namely about HR, payroll, and benefits.
Get the latest news from Namely about HR, Payroll, and Benefits.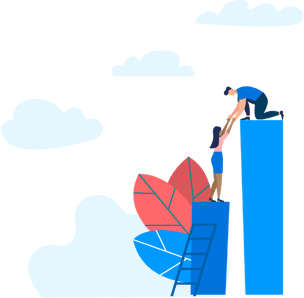 X
Get the latest news from Namely about HR, Payroll, and Benefits.