HR
5 Ways to Develop Leaders At Your Company

Throughout history, the concept of leadership has changed drastically—especially within the last decade. Back in 2010, many successful leaders were autocratic and solely based their decisions on their personal beliefs. Since then, however, many leaders have embraced a more inclusive and collaborative way of decision making.
Now, in 2020, leaders don't command their employees; they empower them. With this new leadership concept in mind, companies are looking to identify and grow leaders within their organizations.
So how do you help your employees become strong leaders?
Here are 5 ways you can develop leaders at your company:
Recognize Employees' Potential
Many employers miss out on the opportunity to develop leaders in-house. To reverse this trend, 31 percent of companies created leadership development programs in 2019–allowing them to identify high potential leaders within their organizations. Whether they'd be for interim or permanent positions, potential leaders are employees who could successfully step in to fill strategic roles.
The question then is: what attributes should you look for in your employees to identify potential leaders?
Look beyond job-related skills and seek employees who clearly communicate, effectively solve workplace problems, and are reliable during times of difficulty. By identifying employees who demonstrate these qualities, you can develop the next generation of effective leaders within your company.
Loop in Managers
As a leader of your organization, it's your responsibility to focus on your company's future. However, you can't possibly recognize all of the potential leadership at your company on your own. In fact, 30 percent of organizations struggle to build successful leadership development programs because they don't involve their senior management.
To make sure you don't miss out on any potential talent, you need to loop in leadership across your company. Since managers work directly with employees on a daily basis, they're in a perfect spot to identify any potential leaders within their teams.
According to 83 percent of companies, it's critical to develop leaders at all levels of your organization. By involving managers in your leadership development programs, you'll be able to recognize potential talent—from entry level to veteran employees.
Coach Your Employees
Identifying potential leaders across your organization only goes so far. In order to help these employees become successful leaders, you need to provide them with proper coaching.
Whether you build a mentorship program or facilitate recurring 1:1 meetings, you can help your employees further develop their leadership skills. When coaching your employees, it's not only important to help them with decision making, but also to ask them about their own perspectives and guide them through any roadblocks they may encounter.
According to a recent Salesforce survey, employees are 4.6 times more likely to feel empowered when they feel like their voice is heard. Therefore, by coaching your employees, you can inspire them to become strong leaders while also preparing them to meet key challenges they'd experience at senior levels.
Offer Leadership Training
To take coaching a step further, you need to provide your employees with opportunities to enhance their leadership skills. Since millennials make up almost half of the US workforce, it's important to note that 63 percent of them believe that their leadership skills aren't being fully developed.
By offering leadership training, you can help your employees fully develop these skills from gaining hands-on experience. According to a recent Leadership Development Trends Survey, 18 percent of companies focus their training on behavioral and interpersonal skills in order to help their employees lead others more effectively.
Monitor, Measure, and Reward
In addition to offering training, the key to helping your employees grow into successful leaders is tracking their performance. Monitoring, measuring, and rewarding your employees not only recognizes them for their achievements, but also helps them improve.
Performance reviews make it easy to track aspiring leaders' development. When creating employee performance reviews, use leadership skills as a metric. Which employees demonstrate leadership and work well with others? Which employees are adaptable and frequently show initiative? Through this process, you can cultivate an effective appraisal system that fairly evaluates performance, encourages leadership, and rewards excellence.
---
Why is it important to have strong leadership at your company in the first place? Find out in our latest blog post, Upholding Company Culture & Values During a Crisis: Why Leadership Matters.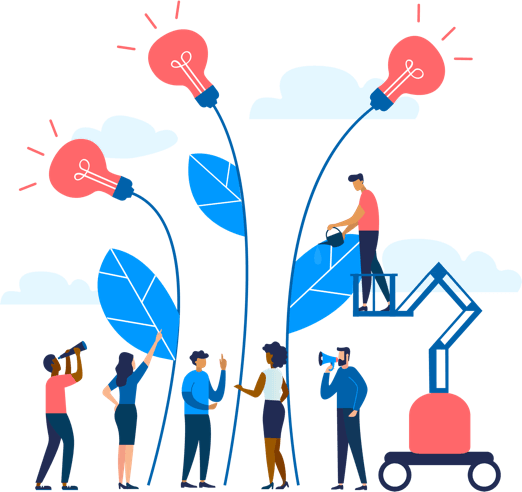 See how Namely's flexible solution will help you streamline your HR processes by having your people, payroll, and benefits info all in on place.
Get a demo
Subscribe
Get the latest news from Namely about HR, payroll, and benefits.
Get the latest news from Namely about HR, Payroll, and Benefits.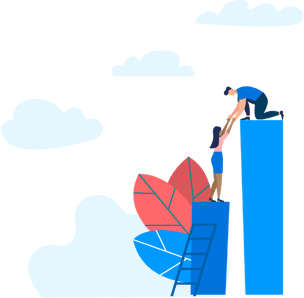 X
Get the latest news from Namely about HR, Payroll, and Benefits.