HR
5 New Year's Resolutions for HR Professionals

From practicing COVID-19 safety to tackling employee retention, HR professionals navigated many unexpected twists and turns over the past year. Now it's almost time to ring in the new year, and many HR leaders are reflecting on what they can do to get ready for 2022.
The new year is a perfect opportunity to reflect on the learnings and success of 2021, while looking for ways to raise the bar for your HR function in 2022.
So what priorities and goals should HR focus on to start the year off on the right foot?
Let's take a look at the top 5 new year's resolutions for HR professionals:
1. Reimagine the Candidate Experience
As the Great Resignation lingers into 2022, it's never been more important to deliver a positive candidate experience. In fact, candidates who have a positive experience during the hiring process are 38 percent more likely to accept an offer. A positive candidate experience also can help improve the quality of new employees, reduce hiring costs, and increase retention rates.
To compete for top talent, companies should make it a priority in the new year to reimagine the candidate experience. Can the number of steps in the interview process be reduced and can communication be more effective? Using a high-touch, personalized approach and making it as seamless as possible can help keep candidates engaged throughout the process and minimizes the possibility of them moving onto other opportunities without notifying recruiters.
2. Advance Diversity, Equity, & Inclusion
The past few years have reinforced the need for organizations to pay closer attention to diversity, equity, and inclusion—especially in remote and hybrid work environments. In fact, 79 percent of companies plan to raise their DEI budget in 2022.
When setting company-specific DEI goals for the new year, consider strategies for diversity recruiting, establishing and supporting Employee Resource Groups, hosting unconscious bias training, and offering inclusive benefits. You can target specific issues around gender diversity by designing a women's leadership development program with tailored curriculums. Practice using inclusive vocabulary, supporting employee activism, and sharing updates about what is being done to address the diversity issues affecting employees. Executive sponsorship and commitment to diversity and inclusion can create enthusiasm around DEI strategies and sustain the momentum needed to drive lasting change.
3. Commit to Addressing Mental Health & Wellbeing
As we head into 2022, mental health and employee wellbeing will—and should—still be top of mind for HR teams and company leaders. Last year, almost 40 percent of employers expanded their wellness benefits, including their EAPs and virtual mental health services, like telehealth. That percentage will likely keep increasing this year.
To prioritize self-care values and a healthy work-life balance in the new year, leaders should focus on making wellbeing a fundamental part of organizational culture. From eating healthily to meditating, give employees examples of ways to destress, or consider hosting information sessions to help them learn about different strategies. Plan regular check-ins with your employees to understand their perspectives and continuously assess the current allocation of resources and tasks to ensure they have a balanced workload.
4. Boost Retention with Recognition & Rewards
As turnover remains a top concern for HR teams, with an astounding 73 percent of employees actively thinking about quitting their jobs, companies should reevaluate their retention strategies in 2022. Since nearly 70 percent of employees say they would likely leave their job if they didn't feel appreciated, recognition and rewards can make a huge difference.
Of course giving out promotions and raises are effective ways to show employees appreciation, but companies should start thinking more outside the box. To revamp your recognition strategy, consider offering spot bonuses, organizational awards, a President's Club, or individual incentives for projects.
With that said, sometimes a simple "thank you" can also go a long way. One study found that most employees said the most meaningful accolade they had ever received held no dollar value. Companies should encourage managers to recognize their direct reports regularly and consider implementing a fun employee recognition program.
5. Invest in Upskilling Employees
By 2022, 54 percent of employees will require significant reskilling and upskilling. Changing dynamics in the workplace call for both technical skills as well as "soft skills," including flexibility, time management, communication, and collaboration.
HR professionals can use upskilling to help form confident, productive teams, while making change in the workplace easier to handle. Since 91 percent of companies and 81 percent of employees say upskilling/reskilling training has boosted productivity at work, it's becoming a popular resource to develop talent for future leadership roles, while keeping employees engaged, and generating better performance.
Upskilling may take on several different forms, but usually includes internal training, apprenticeships, partnerships with vendors, and relationships with universities and community colleges, as well as career training programs.
Make sure you tailor the program to employees' career goals that tie back to the larger company goals, and get managers on board for follow-through. This will help employees take ownership of their personal and professional development and excite them about moving their career forward with the company.
---
In addition to setting resolutions for your HR team, the new year is also a perfect time to step back and think about your personal career goals. Want to learn how to take your career to the next level in 2022? Check out our blog post.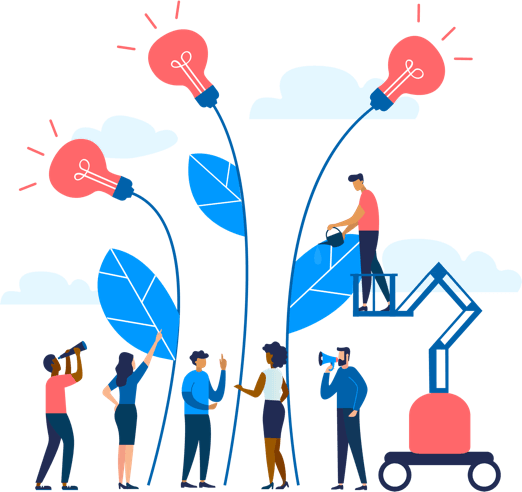 See how Namely's flexible solution will help you streamline your HR processes by having your people, payroll, and benefits info all in on place.
Get a demo
Subscribe
Get the latest news from Namely about HR, payroll, and benefits.
You May Also Like
Get the latest news from Namely about HR, Payroll, and Benefits.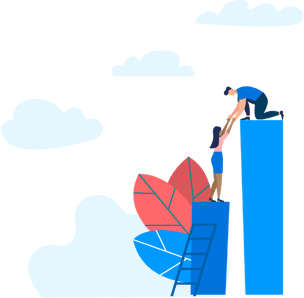 X
Get the latest news from Namely about HR, Payroll, and Benefits.