HR
5 New HR Career Paths in 2022 and Beyond

With all of the impacts COVID-19 has had on the daily workplace, it's not surprising that the HR function has changed drastically. And as companies continue to transition to hybrid workplaces, the role of HR professionals will continue to evolve.
So looking ahead, what new HR career paths can we expect to see?
Here are 5 roles HR teams will start hiring for in 2022 and beyond:
1. WFA Facilitator
After working remotely for so long, many employees never want to go back to the office full-time. In fact, 30 percent of US workers are willing to quit their jobs if they have to go into the office 5 days a week.
To accommodate these employees, 80 percent of companies plan on allowing them to continue working from home at least part-time. Whether companies are still fully remote or managing hybrid workforces, this is where a new HR role emerges: the Work From Anywhere (WFA) Facilitator.
As the WFA Facilitator, this person will be in charge of everything related to remote work. From maintaining a remote company culture to running internal communications, the WFA Facilitator will help keep employees engaged and in the loop—regardless of where they're located. They'll be in charge of onboarding remote employees, hosting virtual events, and supporting those working from home in any way that they can. If you have a hybrid workforce, this person will also be responsible for helping remote employees feel connected to those who are in the office.
2. Director of Employee Wellbeing
COVID-19 has had a drastic impact on mental health. According to the Kaiser Family Foundation's recent poll, 45 percent of adults have experienced anxiety and stress related to COVID-19. Similarly, MetLife's annual report found that 44 percent of employees have considered their mental health their biggest wellness concern during the pandemic.
With that said, employee wellbeing should be top of mind for HR teams. To properly support employees, some companies are finding that running wellness initiatives here and there is just not enough—which brings us to the next new HR role: Director of Employee Wellbeing.
The Director of Employee Wellbeing will be responsible for spearheading all company wellness initiatives. They'll be in charge of researching and pitching wellness benefits, such as virtual mental health services and Employee Assistance Programs. Throughout the year, they'll constantly check in with employees, offer wellness tips, and run informational sessions. Since managers work with employees on a daily basis, they'll also conduct regular training sessions on how to assess others' mental health, support employees in various ways, and ultimately break the stigma in the workplace.
3. DE&I Coordinator
Diversity, equity, and inclusion have become increasingly important in the HR space—so important that some HR teams will start hiring a designated person to run all initiatives: the DE&I Coordinator.
To help build a diverse workforce, the DE&I Coordinator will work closely with your recruiter to improve diversity recruiting. If your company has Employee Resource Groups, this person will help them coordinate events, recruit other employees to join, and host informational sessions to educate the rest of your workforce. When it comes to employee activism, the DE&I Coordinator will also focus on creating safe spaces and maintaining a culture that encourages employees to share what's on their minds. To gain feedback from employees, they will send out pulse surveys, conduct open forums, and host fireside chats with other company leaders.
4. Future of Work Leader
COVID-19 has proved that the daily workplace can change within a blink of an eye. In this new normal, companies need to be quick on their feet because the work landscape is bound to keep changing. Adaptability is key—which is where the Future of Work Leader comes in.
The Future of Work Leader can focus on staying up to date with HR trends and take charge when your company needs to adjust or adapt. For instance, if your company is thinking about transitioning to a hybrid workforce, this person can be responsible for writing up that plan, executing it, and making sure employees feel supported. By constantly keeping tabs on things like new employee benefits and trendy culture perks, the Future of Work Leader will help your company gain a competitive advantage when it comes to recruiting. Doing so will not only help you attract new employees, but will also help you retain them.
5. Director of Employee Engagement
As companies transitioned to remote work, they quickly realized that keeping employees engaged at home is very different than in the office. Suddenly, HR teams had to implement new employee engagement strategies.
Now with hybrid workforces, companies have to adjust their methods again to keep both employees at home and in the office engaged. Doing so can be a daunting task, especially because employee engagement is a continuous process. This brings us to the final emerging HR role: the Director of Employee Engagement.
As the Director of Employee Engagement, this person will be responsible for constantly thinking of new ways to engage employees across your organization. They will send out regular engagement surveys, lead performance review cycles, and run your company's recognition program. Since a huge part of employee engagement is career development, they will also launch mentorship programs and offer frequent L&D opportunities.
---
What other HR trends can we expect to see in 2022? Find out in our latest report.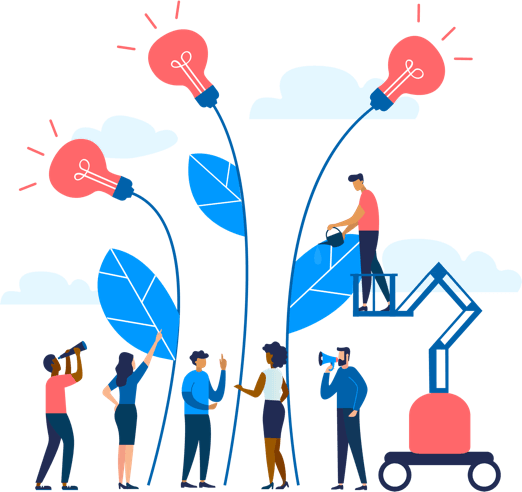 See how Namely's flexible solution will help you streamline your HR processes by having your people, payroll, and benefits info all in on place.
Get a demo
Subscribe
Get the latest news from Namely about HR, payroll, and benefits.
Get the latest news from Namely about HR, Payroll, and Benefits.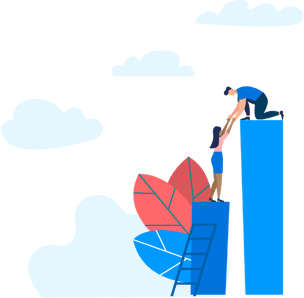 X
Get the latest news from Namely about HR, Payroll, and Benefits.