Benefits
5 Critical Benefits Employers Should Invest In Now
Today, employee benefits span well beyond just healthcare, vision, and dental insurance. They're a useful way of attracting and retaining talent, as well as standing out from your competition. In fact, according to Glassdoor, 89 percent of millennials would rather have more robust benefits than a pay raise.
So, what benefits are employees looking for? Here are some of the top benefits that are currently catching applicants' and employees' attention.
1. Tuition Assistance
With the average college student graduating with $29,800 of debt, it's no wonder that more and more employers are investing in tuition and student loan assistance. Tuition assistance helps businesses pay for their employees' further education and show how valued they are, while allowing companies to invest in their workforce. Student loan assistance, on the other hand, allows employers to help their employees pay off their existing debt and better position themselves financially for the future.
"Tuition and student loan assistance benefit programs can build your company brand. A company with these education benefits programs will attract top-caliber workers and will see long-term benefits. Tuition assistance plans develop a workplace for people who want to grow professionally and engage with an expanding business, while student loan assistance programs promote financial wellness and better work-life balance." - Edcor
2. Employee Discount Networks
Whether it's saving on a cellphone bill, gym membership, or movie ticket, employee discount networks help your employees' paychecks go further. A discount network is a creative way to give back to employees and let them get discounts to fun, interactive experiences they can enjoy with their friends and family.
"Some companies are in a position to pay employees more, but others are not. But pay $1,000 or save $1,000, and that increase or decrease has the same financial impact on an employee's life. If companies are thoughtful and creative on the employee lifestyle, they can offer competitive perks without raising expenses." - Congruity HR
3. Instant Pay
Instant pay is an increasingly popular benefit employers are investing in today, and for good reason: Having the ability to instantly access earned but unpaid wages reduces stress for employees while increasing feelings of accomplishment. Employees can have peace of mind when it comes to paying bills and rent on time, or just know they can cash out.
In fact, instant access to compensation can boost employee motivation—73 percent of users say they're more motivated to come to work. Daily Pay, a provider of these services, describes the benefits below:
"With the lowest unemployment rate in 50 years, it is increasingly difficult to attract and retain top talent. A daily pay benefit differentiates companies as 'employers of choice' and helps with recruitment efforts; it has also been shown to increase retention and reduce turnover, leading to a healthier bottom line" - DailyPay
4. Employee Wellness
Wellness is more than just the occasional visit to the doctor. Companies, like Namely, are taking a comprehensive approach to wellness benefits, which now include gym memberships, guided on-site yoga and meditation classes, and access to nutritious meals and snacks in the office. Some companies even offer confidential therapy to employees struggling with stress, abuse and depression as well.
Programs like these help employees maintain a healthy work-life balance—which is critical to engagement and retention. Investing in your employee's mental and physical health is also an investment in productivity and the quality of work your employees produce. When your employees feel their best, they can perform their best at your company. Additionally, healthier employees take less sick days, which leads to lower healthcare costs.
5. Fertility Benefits
In addition to paid leave and flexible scheduling, many employers are offering another family-friendly perk, fertility benefits. These benefits can help any employee looking to start a family.
Some ways companies can support employees with family planning is by subsidizing the cost of in-vitro fertilization (IVF) treatments, fertility medication, genetic testing, counselor visits, and egg harvesting or freezing. Employer assistance can help reduce the financial burden of the process and treatments for your employees and help reduce stress so your employees can be more engaged and productive at work. Your employees help make your organization feel like a family, so helping them start a family of their own is a great way to show them how much you care and appreciate them.
---
There are many ways to keep your employees happy, healthy, and engaged in the work they're doing for your company. Offering competitive benefits that employees actually want is critical in attracting and retaining top talent. Investing in these benefits will set your company apart.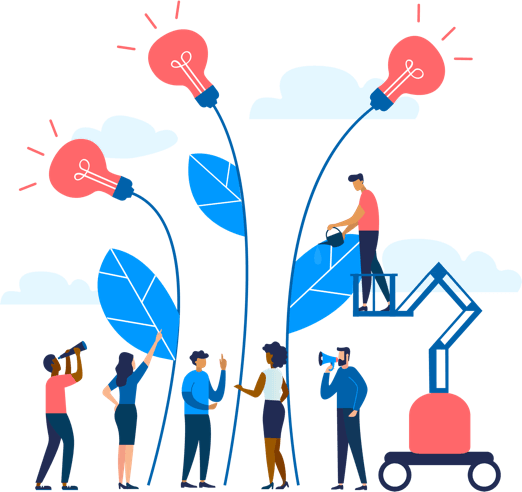 See how Namely's flexible solution will help you streamline your HR processes by having your people, payroll, and benefits info all in on place.
Get a demo
Subscribe
Get the latest news from Namely about HR, payroll, and benefits.
Get the latest news from Namely about HR, Payroll, and Benefits.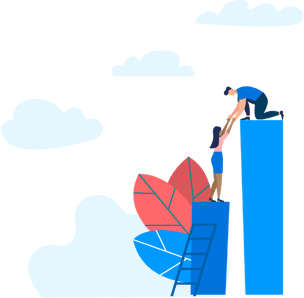 X
Get the latest news from Namely about HR, Payroll, and Benefits.