HR
5 Collaboration Tips for the Hybrid Workplace

As organizations start to return to work, they need to consider how they're going to keep employees in the office and at home connected.
M
any teams no longer share an office space, and a good percentage of them now work across states and time zones.
While these teams might not be able to meet in-person, they still need to collaborate effectively on a daily basis. Collaboration not only helps teams succeed, but it also helps individual employees share their ideas and grow.
To help improve collaboration in the hybrid workplace, here are 5 tips:
1. Communicate Clearly
If your team consists of employees working remotely and in the office, your first priority should be keeping everyone on the same page. In order to do this, you can conduct weekly team meetings and ask each employee to share their priorities, tasks, and roadblocks. By clearly communicating goals, responsibilities, and deadlines, you will keep your employees connected and in the loop.
2. Share Project Updates
When working on team-wide projects and campaigns, make sure your employees are constantly updating each other about their progress. By laying out a project plan and holding daily standup meetings, your employees can keep each other updated about the status of their individual assignments. This will help your employees collaborate more effectively and work together towards overall team goals.
3. Brainstorm Separately, Then Come Together
If your team used to work in the office before COVID, you may be used to in-person brainstorming sessions. But with a hybrid workforce, you won't be able to get all of your team members together in a conference room to brainstorm.
An effective way to brainstorm with a dispersed team is to ask everyone to come up with ideas separately. You can ask them to jot down their ideas in a centralized document and then have them review, comment on, and build off each other's notes. Once this is done, you can conduct a team meeting to discuss all of them and plan how you're going to bring them to life by collaborating.
4. Use Collaboration Software
From communication to collaboration, hybrid workplaces require technology to operate effectively. Here are a few apps to keep your workplace collaborative:
Lucidspark
If you miss the in-person whiteboard sessions, you can translate that to a virtual whiteboard. Lucidspark makes it easy for you to collaborate on new ideas and plan for next steps.
Basecamp
Make progress, ownership of tasks, and shared goals visible to everyone with a project management platform, like Basecamp. Basecamp keeps your entire team organized—no matter where your employees are.
Zoho Docs
Your team will collaborate better if they can share resources. Keep troubleshooting guides, process documentation, and policies all in one place so everyone knows where to find answers. Zoho Docs is a secure platform that allows for collaborative editing and easy administration.
5. Build Trust Amongst Your Team
Even with all the right technology and tools, your employees won't be able to collaborate effectively if they don't trust one another. Unfortunately, building trust can be challenging in a hybrid environment when employees aren't seeing each other face to face.
Team bonding can help your employees build relationships and trust—which will make them more likely to collaborate and work well together. If you have a hybrid workforce, schedule time for employees to get to know each other. Host virtual team lunches, happy hours, and other activities so that your employees in the office and at home can bond. Doing so will help lay down a strong foundation for collaboration, setting your team up for success.
---
Collaboration in the hybrid workplace can be challenging if you don't approach it properly. Whether your employees are in the office or at home, these tips will help you keep them organized, motivated, and in sync as they work towards team goals.
How else can you keep your employees connected in the hybrid workplace? Check out our latest eBook to find out.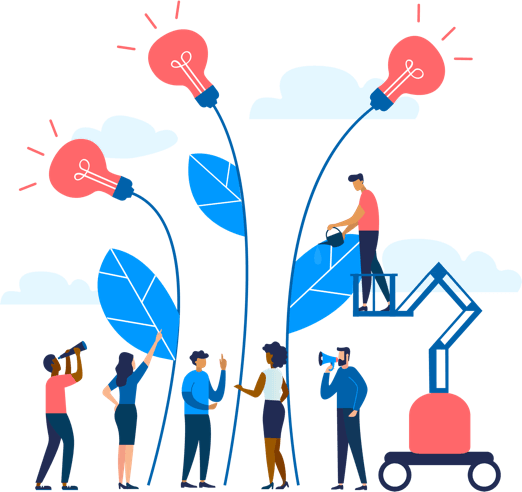 See how Namely's flexible solution will help you streamline your HR processes by having your people, payroll, and benefits info all in on place.
Get a demo
Subscribe
Get the latest news from Namely about HR, payroll, and benefits.
Get the latest news from Namely about HR, Payroll, and Benefits.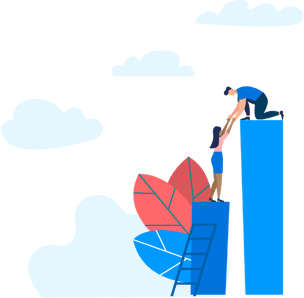 X
Get the latest news from Namely about HR, Payroll, and Benefits.