Talent
4 Types of People Every Organization Needs

When I started RushOrderTees in 2002, I didn't have to worry about other employees. I worked with my siblings to create a screen printing business in our family garage. Today, the company has grown to become a leader in the custom screen printing industry.
With that experience, I have learned what types of people make a business or organization operate as a success. As a thriving business, we depend on these personalities to provide exceptional customer service and fast turnaround times for our clients.
These 4 types of people will give your organization direction, momentum, correction, and openness. Building a business can be challenging, and leading that company is often demanding. What makes an organization successful is having wonderful people to guide, support, mentor, and, yes, occasionally call you out.
In your company, you need these personalities to run a strong organization. Let's take a look at them:
The Leader
Every business needs at least one person who can lead. The leader is the one who shows direction, has a vision, and will hold others accountable. With this person, you can count on them to get the work done. However, the leader isn't always the most vocal in the room. Some lead with quiet confidence.
Eleanor Roosevelt once said, "A good leader inspires people to have confidence in the leader; a great leader inspires people to have confidence in themselves." This is the spirit that many leaders possess.
When the leader does speak, the majority of your staff will listen. You'll notice that other people give nonverbal cues to the leader when they are listening, such as direct eye contact, nodding, and smiling.
How do you use the leader to your advantage? Well, that is fairly obvious. A great leader can inspire those around him or her to increase their work input. Other employers can turn to a leader for advice and guidance. As the leader establishes a direction for your business, the taskmaster will set the work into motion.
The Taskmaster
When you have a job to be done, you can count on the taskmaster. Many people might think their words are curt, but they are focused on the completion of a job or the resolution of an issue. Taskmasters will never waste time on chit-chat in the office. You can count on them to make quick and efficient decisions. They also gather all the facts to resolve any problem with a particular project.
The taskmaster is vital to any workplace. They are the ones who take the guidance of the leader and push others to bring that vision to completion. In other words, they are the ones who are determined to get things accomplished, while motivating people around them to do the same. If you need someone to boost your employees' productivity, you want to have a taskmaster on the staff.
The Devil's Advocate
You might cringe at the thought of a devil's advocate, but these people are a critical part of your organization. A devil's advocate will push other workers to think outside of the box. They bring a different perspective to your project. These workers are not dissenting, but rather give an opinion that can provoke a friendly debate amongst your team.
When you have someone that challenges you, your company may be pushed into a different direction that you wouldn't have explored otherwise. Along with that, the devil's advocate can help to improve the quality and depth of your team's communication process. By freely speaking up, these workers encourage others to voice their opinions. Devil's advocates present a constructive view that doesn't come off as harsh criticism.
The Spectator
Finally, we get to the spectator. This person might seem like they work in the background, but he or she can act as your advocate, protector, and supporter in the organization. Yes, the spectator is more of an observer, but they have plenty of thoughts and ideas that you will want to consider for your business. In many cases, this role is designated to those more experienced members of your team. With their wisdom and expertise, they can give you advice as you take on those hard decisions.
You will often find the spectator in an HR role. If you have someone interested in this field, you can help these employees sharpen their skills with the HRCI PHR Exam Prep.
---
At RushOrderTees, I have worked alongside many of these people in my company. They have helped me throughout the years to connect with others, make those tough decisions, provide leadership, and think outside of the box. These four personalities in your organization will make a successful team. When you are looking at your organization, you can count on these four people.
Want to learn more about team dynamics in the workplace? Check out our blog post How to Manage Conflict in Remote Teams Effectively.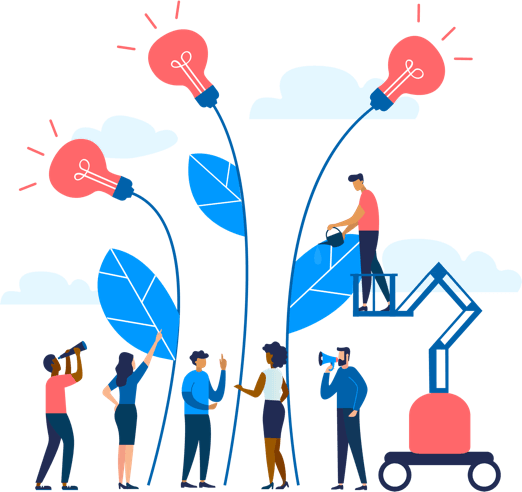 See how Namely's flexible solution will help you streamline your HR processes by having your people, payroll, and benefits info all in on place.
Get a demo
Subscribe
Get the latest news from Namely about HR, payroll, and benefits.
Get the latest news from Namely about HR, Payroll, and Benefits.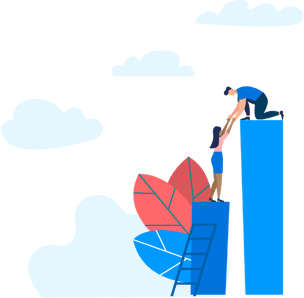 X
Get the latest news from Namely about HR, Payroll, and Benefits.