HR
4 Tips to Get Every New HR Professional Started

In the bustling work environment of an early-stage startup, HR is sometimes a bit of an ad hoc operation: finance covers payroll, operations stores employee data somewhere, and office managers—gotta love 'em—handle the rest. But once staffing reaches a certain critical mass, a dedicated human resources professional isn't just a want anymore. It's a need.
Maybe you're an office manager tapped to take on an HR role, or an operations manager that needs to tune into talent full-time. No matter the reason, you're brand new to HR and need to know exactly where to go from here.
It's okay to feel a bit out of your element—after all, your new role involves a lot of moving parts. The main thing to do is take stock of the current situation and figure out how you can best help the business grow. Follow these four steps for new HR professionals to jump right in to your new role and get that sweet, sweet HR sand between your toes.
1. Learn Exactly How The Company's HR Works
Alright, so here you are. Somehow, some way, people are getting hired and assuming jobs at your company—like some sort of dark magic. Your first task is to shine a light on the way things currently work.

Start by getting a handle on everyone working for your company now. Sound easy? Don't forget part-time workers, remote employees, and contractors—you're responsible for the whole workforce, even if they aren't in the office raiding your pantry every day. Organizing headcount by office location is a big help in seeing the bigger picture.

Then, find out what HR information is currently being stored—and where. Maybe there's an online employee database, a complex mix of spreadsheets, a Google Doc, a wiki, or an enormous ledger down a skinny, dusty hallway that is most likely haunted. How is it kept up to date? Does it have full employee profiles?

Next, dive into how your company pays its people. If payroll doesn't work properly, it should be your #1 issue. Make sure you know how the company runs payroll, how to update payroll when changes occur, and how to run some basic reports to check accuracy.

Once you know the basics, you'll want to start understanding how your company manages its talent. Here are five critical processes to get a bead on:

1. Hiring: How are new job openings approved—and where are they posted? How do you source candidates? What is your interview process like?

2. Onboarding: Do employees efficiently get the onboarding documents they need? Who runs welcome sessions for new hires? Do managers take them out for lunch on their first day?

3. Training: Where are training task lists kept? What technology do new employees need for training, and what programs or applications as well? Who is in charge of monitoring their progress?

4. Goals: Is there a formal goal-setting strategy in place across departments? Where are employee goals recorded and who can see them? How often are goals monitored by managers?Performance Reviews: Are performance reviews kept on pen and paper, or are they digitized? Are they done annually or—preferably—more often, with face-to-face meetings allowing for real dialogue? How is progress tracked?
2. Learn Your New Priorities
Now you have a view of all of the HR cogs and wheels currently in motion. Where should you focus your efforts? You can't create enterprise-level HR in a day, especially as a one-person department. Before you dive in, figure out where you can have the biggest impact.
Schedule meetings—if they aren't scheduled already—with department managers and the CEO to see where business needs are. Peeking under the hood is the only way to see where the engine needs oil.
Have real conversations with employees in each department. How was their first day at the company? Their first 30 days? What do they love about working at your company? What aspects do they wish were better? You'll start to see company culture from the inside, an essential perspective as you begin to evolve it.
Do your HR homework. Don't count on the CEO or employees to know the HR basics. Policy formation and formal legislation for your company may be necessary before you get down to hiring people. Brush up on your understanding of national labor laws like taxes, industrial laws, social security, health insurance… you get the idea.
Research how other successful companies in your arena are getting things done. Then, draft up a few HR necessities: job descriptions, appointment letters, and other documents you know you'll regularly need. Keep an eye on writing with an engaging brand voice—job listings might be the candidate's first window to your brand.
Take all you've learned from these three sources—managerial meetings, employee talks, and your HR refresh—and put together a priority list of what needs to be done first. You can't fix everything all at once (as much as you'd like to), but you can have a huge impact if you focus on what matters most.
3. Get a Technology Plan in Place
Now that you know what you need to do, it's time to figure out how to do it! As a small department, you'll need to leverage technology to make it happen. An HR software overhaul is in order.
Make sure you have an employee database that all workers can access. Check up on any coworker's job history, his or her current department, or what everyone's favorite color is. Even better, look into office social media feeds to keep employees engaged with company happenings. Bring the buzz of your office culture online.
HR tech can help you tackle the talent management issues you've identified, particularly for onboarding, goal-setting, and performance reviews. Keep these processes organized and automated—and take those reviews off paper and into the cloud, where they can be edited and shared.
Consider integrating payroll with the rest of your HR process. You'll reduce duplicate data entry, cut down on errors, and provide one login for employees to check both HR information and pay. Even better, when you keep HR, pay data, and performance management all together, you gain a much more comprehensive view of your company's human capital.
Make sure a collaborative online space or network is available for virtual employee discussions. Don't let multiple offices and physical distance get in the way of valuable brainstorming and cross-department projects.
4. Getting to Know Your People
Finally, you can officially start HR-ing!
"Know your people" is the simplest yet best advice for any human resources professional. You can't manage people until you get to know them.
Schedule ongoing meetings with employees—the more the better—to keep a pulse on how things are going. Ultimately, it's your job to make your company a place where everyone can thrive.
Study up on how long everyone has worked for the company and in what capacities. It's a set of quick facts that should be on your tongue, and the info reveals a ton about how people fit in and what the real story of your company is.
Stay in contact with remote employees and make them feel as in-the-loop as in-office workers. A warm welcome email kicks things off nicely.
What employee benefits matter to everyone? Benefits are valuable when it comes to recruiting top talent—but stellar benefits are also an important retention tool. See what matters most to your people right now.
---
As your new procedures start improving the business, be sure to demonstrate your added value to the company by measuring people-related issues in your new workplace and publicizing every success! Congratulations on your new role, and best of luck.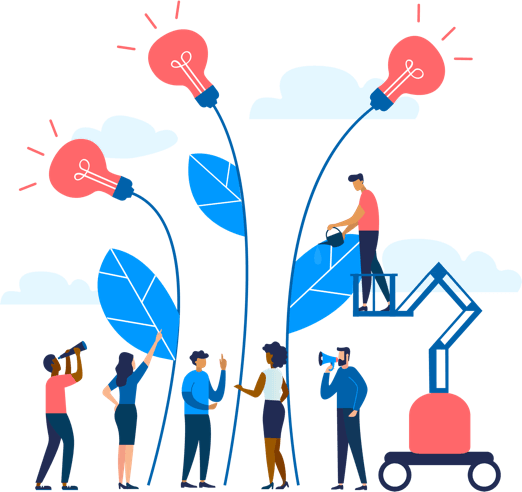 See how Namely's flexible solution will help you streamline your HR processes by having your people, payroll, and benefits info all in on place.
Get a demo
Subscribe
Get the latest news from Namely about HR, payroll, and benefits.
Get the latest news from Namely about HR, Payroll, and Benefits.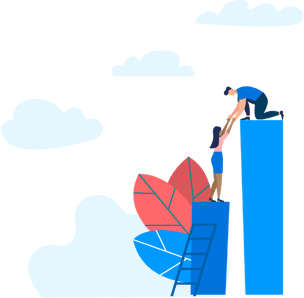 X
Get the latest news from Namely about HR, Payroll, and Benefits.