Talent
Small and Medium-Sized Businesses Love HCM Tech. Here's Why.
The 2015 Human Capital Management (HCM) Vendor Brandscape Report, released just last month by The Starr Conspiracy Intelligence Unit's (TSCIU) George LaRocque, hit the web with a splash of industry-wide social sharing. Along with a well-received estimation that the HCM market should sport a $131 billion valuation instead of the usually cited $11 to $16 billion, there was one industry trend in particular that resonated with the HCM community, as evidenced by LaRocque's follow-up blog post on the report.

One market segment is trailblazing in HCM, driving "innovation across all HR technology segments," as the report states, due to its intense interest and adoption. Investors and businesses everywhere can't help but take notice. Small and medium-sized businesses—the SMB segment—are proving to be anything but puny when it comes to human capital management.

A Perfect Storm
We called attention to the SMB when we first announced Namely's feature in the HCM Vendor Brandscape. For starters, strictly from a price perspective, the SMB's most economical HR solution used to be outsourcing human resources to PEOs. But now, thanks to cloud HCM technology, the value proposition of PEOs completely breaks apart right at the 50 to 100 employee mark. "These businesses move away from PEO as they grow to a certain size," LaRocque said. The high fees simply are not the best investment anymore.

The cost angle makes sense, but there's plenty more at play in the changing HCM tide. "The future of HCM may be written by the SMB," George LaRocque told Namely. What larger trends explain the segment's eagerness to adopt?

The market's circumstances are best summed up by what LaRocque viscerally described as a "perfect storm of opportunity." Two factions are together in a whirlwind, propelling productivity in the workplace. One is advancing technology and the other is the savvy professional hungry to embrace it.

Tech Takes Off
According to the TSCIU's Brandscape, cloud computing technology was the "first door" to open up HCM technology to the midmarket. Finally, powerful HR technology can be delivered to the segment without lengthy implementation, tricky administration, or the stagnancy of legacy software. According to PwC's 2014 HR Technology Survey, HR software buyers move to the cloud primarily to take advantage of quicker software release cycles (42% of survey respondents). Enterprise software, on the other hand, essentially becomes obsolete every seven years, according to Josh Bersin.

The cloud has also made technology cost-effective for the smaller buyer. "Lower cost of ownership" is the second largest motivator for HR software buyers to move to the cloud, again according to PwC's recent survey. It's no secret that enterprise solutions come with a stiff price tag over their cloud-based HR software counterparts.

Professionals Engaged
On the other end of adoption is a newly ready business professional willing to engage. The changing SMB buyer landscape, as LaRocque pointed out, is the second piece in the perfect HCM storm.

For one, the market itself is enormous. The businesses may be smaller, but they are mighty. Starr cites the latest U.S. Census data mentioning that there are 42 times more firms with 100 to 4,999 employees than with 5,000 or more employees. Those firms are full of "newly empowered buyers" to meet with the rise of tech in the market.

"The SMB is adopting new HR technology at a rapid pace," the TSCIU's Brandscape reports. In Software Advice's Human Resources Software BuyerView 2014, the majority of HR software buyers (67%) were companies with 1-250 employees. In PwC's 2014 survey, over 70% of respondents with core HR and payroll in the cloud had less than 5,000 employees. Small businesses are on the prowl for HR software, and they're going for the cloud. Why, exactly?

LaRocque was quick to mention that HCM technology is following right along with macro technology adoption trends industry-wide—cloud computing and mobile applications in particular. Online file storage and mobile apps are ubiquitous in our culture, and professionals have never been more willing to embrace the same technology in the workplace.

Adoption is further compounded by how professionals now conceptualize HCM solutions. Now more than ever, small companies are welcoming new "consumerized" HCM brands, in the TSCIU report's words, as B2B solutions to be freely purchased and used like any other application—say instant messaging, video sharing, or social media. You can find ads for HCM tech right on the subway next to YouTube channel posters, or on a taxi cab top, as LaRocque was happy to mention is the case with Namely.

Full Steam Ahead
When it comes to the HR big data bandwagon—that is, the practical merging of captured talent management, payroll, and other company data to holistically improve a business—the SMB isn't immune to the trend. In LaRocque's opinion, when it comes to data, "the SMB may be more interested in workflow—instant information." It's the day-to-day process, especially at a quickly growing company, where the SMB finds the tech most useful. Frankly, LaRocque said all industries are still bulking up on data science. "I would really argue that even at the enterprise level, you're going to find, and this isn't just HR, a skills gap in data analysis."

Big data or small, SMB professionals are not afraid anymore. Instead, the SMB now sees HCM technology as an easily purchased, easily implemented tool. They're aware the tech is out there—and they want to get their hands on it. "People are better solving very fundamental HR issues," LaRocque said. "They may be running spreadsheets outside of payroll." But thanks to a perfect tech storm—sporting a very powerful cloud—we're finally seeing all those sheets swept away for good.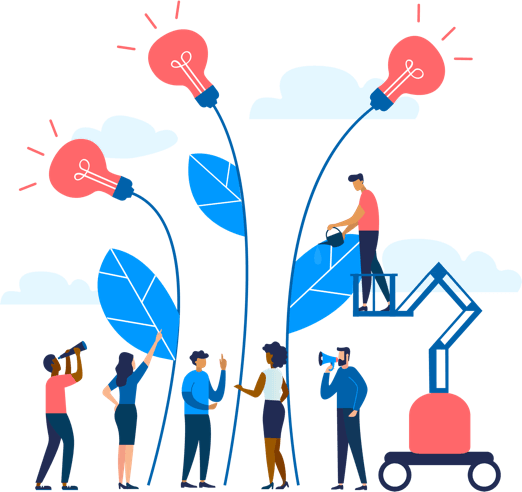 See how Namely's flexible solution will help you streamline your HR processes by having your people, payroll, and benefits info all in on place.
Get a demo
Subscribe
Get the latest news from Namely about HR, payroll, and benefits.
Get the latest news from Namely about HR, Payroll, and Benefits.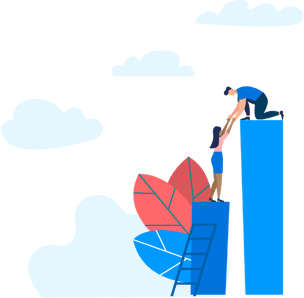 X
Get the latest news from Namely about HR, Payroll, and Benefits.