HR
Namely's 3 Favorite Sessions from the 2015 HR Technology Conference
It was a beautiful week to be out in Las Vegas, Nevada, talking about what we like to talk about most: HR technology. Namely had a ball at the HR Technology Conference & Expo, and we took in a ton of thought-provoking, informative sessions from some of the best in the industry.
It's impossible to distill three jam-packed days of great HR content into a single post. So, here are our highlights of the best moments from this year's conference. Be sure to follow all of the speakers on Twitter, and read on to see how engagement is still king, user experience is more important than ever, and how #HRTech can unlock the potential of the whole org.
1. Where Should You Focus Your Employee Engagement Investments? Insights From Best Places to Work
This interactive opening session tackled engagement head-on with professionals from Chili's Restaurants, Farm Credit Services of America, Baker Donelson, and Quantum Workplace.
Employee engagement is still HR's number one concern this year, and it resonated as one of the conference's biggest themes. This session's first engagement-boosting point—clarity—relayed that communication is a top priority among any best place to work. Nothing kills employee enthusiasm faster than uncertainty among the workforce.
A company's formed vision and values should live at the top of the communication chain. When it comes to those values, "If you don't put them to work, they aren't going to work," said Liz McKee, Internal Communications Manager at Baker Donelson. Furthermore, if you want a solid company culture, you need to put it in the hands of your employees. Without proper communication, they won't know what values to build their culture from.
Speaker Chris Ebbeler, Sr. Manager, Workplace Community, Chili's Restaurants, explained the second point of the session well: connection. As a company grows, harboring shared experiences among coworkers becomes more of a challenge. HR needs to step back and ask, "Is the same old thinking giving us the same old results?" Kegerators may help, but having employees participate in a community "give back" program makes them connect to the community—and each other.
Finally, a third engagement-boosting point, love, was underscored by Kurt Kline, VP of Human Resources at Farm Credit Services of America, and Jason Lauritsen, Director of Best Places to Work at Quantum Workplace. When employees work at a "best place to work," they use the word "love" to describe their emotions. Employee appreciation plays a big factor in those warm feelings. It's not about the $25 gift card for high performance. It's about the personal, kind note that goes with it.
2. The 18th Annual Sierra-Cedar HR Systems Survey
Stacey Harris, VP, Research & Analytics, Sierra-Cedar, shared her company's much anticipated annual survey, now in its 18th year. One crucial theme—lining up with industry trends and another one that we heard a lot at HR Tech—is that HR technology's move to the cloud is transforming user experience. Organizations are willing to invest in such innovative solutions now more than ever. Companies realize that cost plays into how well supported their technology is, from initial implementation and beyond.
Moreover, cloud platforms also open up an opportunity for increased customization, allowing integrations with other applications to allow professionals to streamline all back-office processes.

On the whole, the top challenge facing the HR technology space is clear: usability among employees. If a workforce is not willing to use a system, it's simply not worth investing in. Of course, that's not the only trend worth noting: employee feedback solutions and the application of wearable technology (think wellness and benefits applications) are also hot. But one of Harris's closing points was, again, how today's innovative solutions are putting focus on employee experience, and with that, exceptional client service. Today's savvy tech buyers are taking a close look at the services vendors offer.
3. Closing Keynote: Unleashing the Power of Openness
James "Jim" Whitehurst, President and CEO of Red Hat, offered a fitting conclusion to the conference. His talk focused on the themes found in his recent book, The Open Organization: Igniting Passion and Performance. All in all, Whitehurst ruminated on HR technology's broader purpose: to empower management not to just be better managers, but to be leaders that do great things for their people and their company.
What's a great measure for just how strong your company culture is? How many people have your logo tattooed. Red Hat, the open-source enterprise software company, sports three inked employees, and that comes from more than simply having a great logo. It's from creating an open context in which people can create their best work, a place where they actually have the power to be engaged in decision-making at the company. For that reason, Whitehurst shared that Red Hat can take a little bit longer to make company decisions. But that's where HR technology can do wonders—speeding up administrative work so there's more time for strategic decision-making.
Whitehurst related current workplace trends to the industrial revolution—the changes are that dramatic. With open management, HR, and technology, there's an immense amount of value technology companies can create. When done right, businesses are able to innovate as fast as their talent can.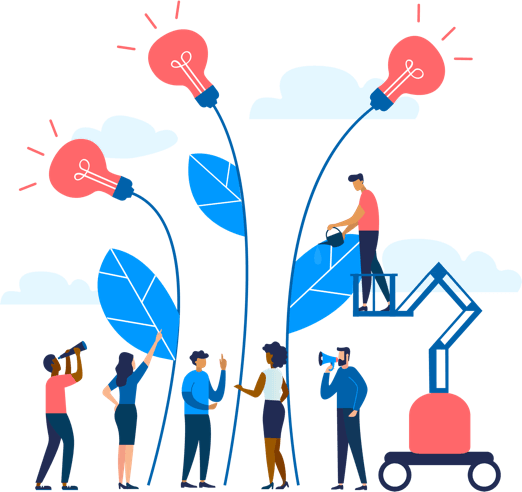 See how Namely's flexible solution will help you streamline your HR processes by having your people, payroll, and benefits info all in on place.
Get a demo
Subscribe
Get the latest news from Namely about HR, payroll, and benefits.
Get the latest news from Namely about HR, Payroll, and Benefits.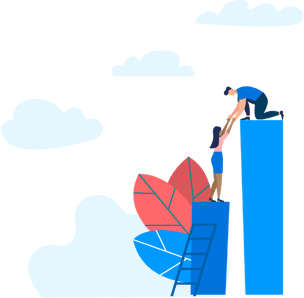 X
Get the latest news from Namely about HR, Payroll, and Benefits.